Rock My World Canada, chapter 229: Emerald Rain
[Mike Carr has created a catalogue/reference work featuring all kinds of Canadian rock and alternative releases from the past few decades. Check out his massive volume on Canadian music history entitled Canadian Alternative & Indie Reference and Collector's Guide. – AC]
Based out of Toronto Emerald Rain was formed in February 1997 by former Pain members. Within a year they signed with Now & Then Records after recording Broken Saviors. After the release the act loses drummer Boyle. Over in England the band not only plays its own set at the Gods Festival but also acts as the band for ex-Magnum man Bob Catley. Album number two was recorded in the summer of 1999 and the band again plays Gods in England and tours. The band records a live show in Oshawa and releases it as Live 2K. They lose Lazenka at this point who returns to his original band Very Jive. Perplexed In The Extreme was recorded with studio session man Randy Cooke.

Find out more about this artist and hundreds of other Canadian musicians at Rock My World Canada. Pick up your soft cover edition of our Canadian Alternative & Indie Reference and Collector's Guide here…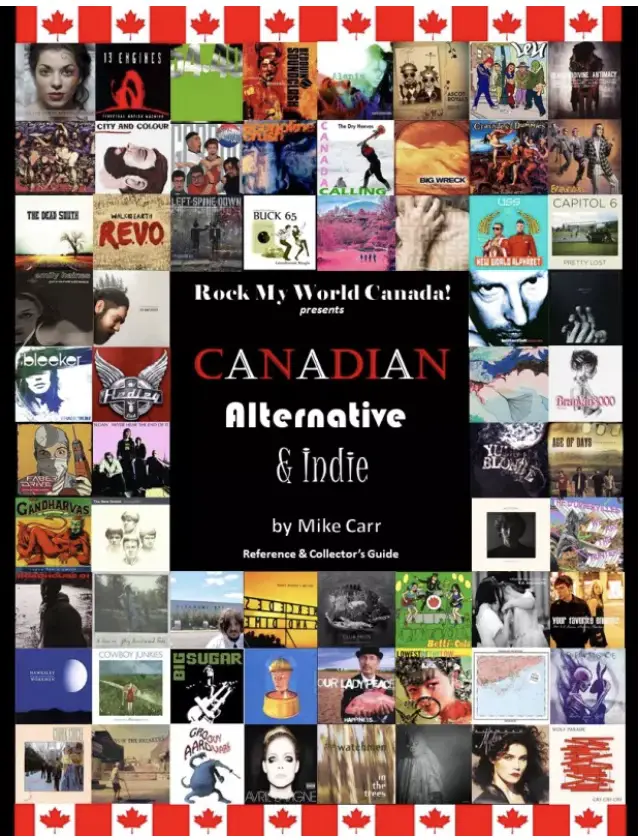 Mike Carr has created a second catalogue/reference work in an ongoing series, this time featuring all kinds of Canadian Blues album releases from the past few decades. Check out Canadian Blues Reference and Collectors Guide. It's an incredible discography of hundreds of blues artists.