Rock My World Canada, chapter 245: The Carnations
[Mike Carr has created a catalogue/reference work featuring all kinds of Canadian rock and alternative releases from the past few decades. Check out his massive volume on Canadian music history entitled Canadian Alternative & Indie Reference and Collector's Guide. – AC]
The Carnations were an indie rock band from Toronto started in 1995 by Thomas D'Arcy on lead vocals and bass, and Steve Krecklo on vocals and guitar. It expanded in 1996 to include Nathan Rekker on guitar and vocals, and later Patrick Conan on drums. The first album, Superluminal, was released in 1997 and received favourable reviews in Toronto's Eye Magazine and the Toronto Star. In early February 2004, the band announced via their website that they would be dissolving, thanking their fans and stating that "unfortunately, all good things must come to an end eventually, so, this is the end." The band performed one last show on February 28, 2004 at Toronto's Legendary Horseshoe Tavern, along with The Meligrove Band, The I-Spies and SS Cardiacs.

Find out more about this artist and hundreds of other Canadian musicians at Rock My World Canada. Pick up your soft cover edition of our Canadian Alternative & Indie Reference and Collector's Guide here…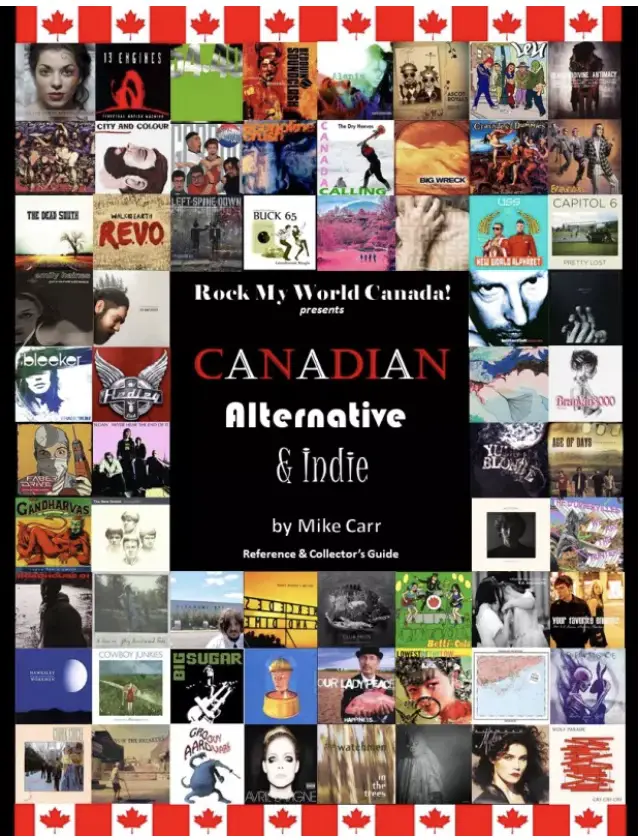 Mike Carr has created a second catalogue/reference work in an ongoing series, this time featuring all kinds of Canadian Blues album releases from the past few decades. Check out Canadian Blues Reference and Collectors Guide. It's an incredible discography of hundreds of blues artists.