Rock My World Canada, chapter 250: Vile Creature
[Mike Carr has created a catalogue/reference work featuring all kinds of Canadian rock and alternative releases from the past few decades. Check out his massive volume on Canadian music history entitled Canadian Alternative & Indie Reference and Collector's Guide. – AC]
Vile Creature is a two piece experimental doom metal outfit hailing from sunny Hamilton, Ontario. They'd prefer you call them a 9 piece blackened doom metal outfit but their 6 cats and 1 dog seem to not count, which is pretty rude to be honest. They take themselves very seriously, as you can tell from their serious website. Vile Creature has been constantly evolving during their six years as a band; from each release to the next, the duo have been pushing the boundaries of their own creativity, and testing the limits of their own place in the world. The band's latest album Glory! Glory! Apathy Took Helm! received a Juno nomination for Best Metal Album.

Find out more about this artist and hundreds of other Canadian musicians at Rock My World Canada. Pick up your soft cover edition of our Canadian Alternative & Indie Reference and Collector's Guide here…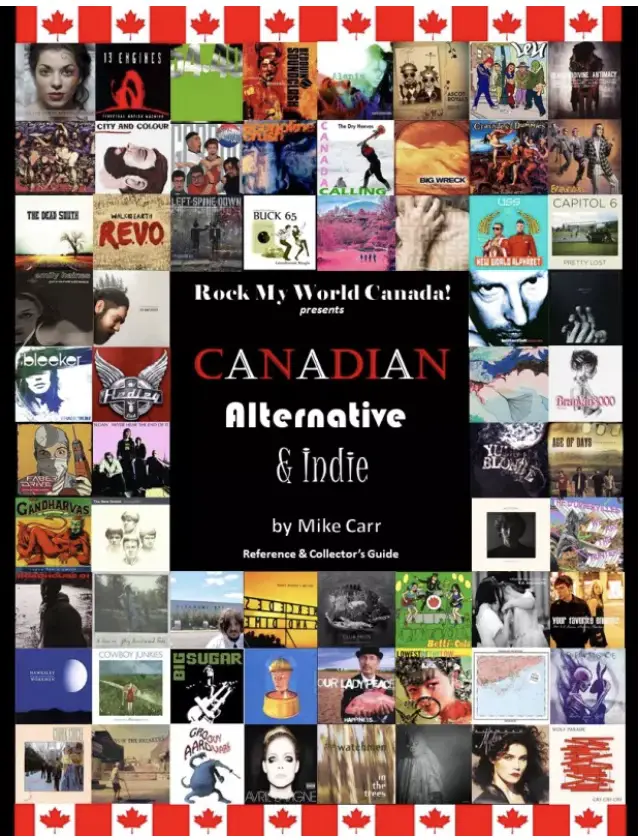 Mike Carr has created a second catalogue/reference work in an ongoing series, this time featuring all kinds of Canadian Blues album releases from the past few decades. Check out Canadian Blues Reference and Collectors Guide. It's an incredible discography of hundreds of blues artists.