Rock My World Canada, chapter 255: Collapsing Opposites
[Mike Carr has created a catalogue/reference work featuring all kinds of Canadian rock and alternative releases from the past few decades. Check out his massive volume on Canadian music history entitled Canadian Alternative & Indie Reference and Collector's Guide. – AC]
Collapsing Opposites is an indie rock group and music project from Vancouver, BC. It was founded in 2002 by artist and musician Ryan McCormick and has subsequently included over 18 different members. They released their first EP Demonstration in 2002 and followed it up with five full-length albums including Sincerity/Sarcasm (2004), Mean Letters (2005), Inside Chance (2007), In Time (2010), and Real Moving (2011). The group has also released one other EP (The Story of the Rocks in 2008), two compilations (Microchips Implanted In Your Brain in 2005 and Music and Words in 2007) and a split 7″ record with the band Bible Belts in 2008.

Find out more about this artist and hundreds of other Canadian musicians at Rock My World Canada. Pick up your soft cover edition of our Canadian Alternative & Indie Reference and Collector's Guide here…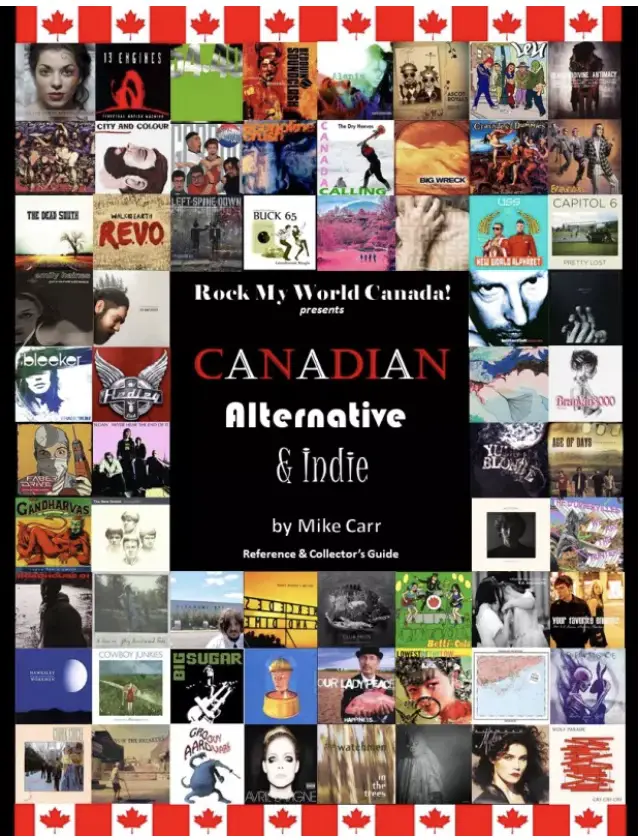 Mike Carr has created a second catalogue/reference work in an ongoing series, this time featuring all kinds of Canadian Blues album releases from the past few decades.  Check out Canadian Blues Reference and Collectors Guide.  It's an incredible discography of hundreds of blues artists.