Rock My World Canada, chapter 257: Blue Peter
[Mike Carr has created a catalogue/reference work featuring all kinds of Canadian rock and alternative releases from the past few decades. Check out his massive volume on Canadian music history entitled Canadian Alternative & Indie Reference and Collector's Guide. – AC]
Blue Peter is a new wave synthpop band founded in 1978 in Markham, Ontario by Chris Wardman and Paul Humphrey. The initial lineup was rounded out by bassist Geoff McOuat and drummer Ron Tomlinson; this ensemble recorded Blue Peter's first EP, Test Patterns for Living, in 1979. In their heyday, Blue Peter opened for major international acts such as the Police and Simple Minds. The video for "Don't Walk Past", directed by Rob Quartly, was No. 85 on MuchMusic's top videos of the century list, and was played on MTV in the United States, in spite of the lack of American record distribution for the band. Sadly, Paul Humphrey passed away April 4, 2021 from Multiple System Atrophy.

Find out more about this artist and hundreds of other Canadian musicians at Rock My World Canada. Pick up your soft cover edition of our Canadian Alternative & Indie Reference and Collector's Guide here…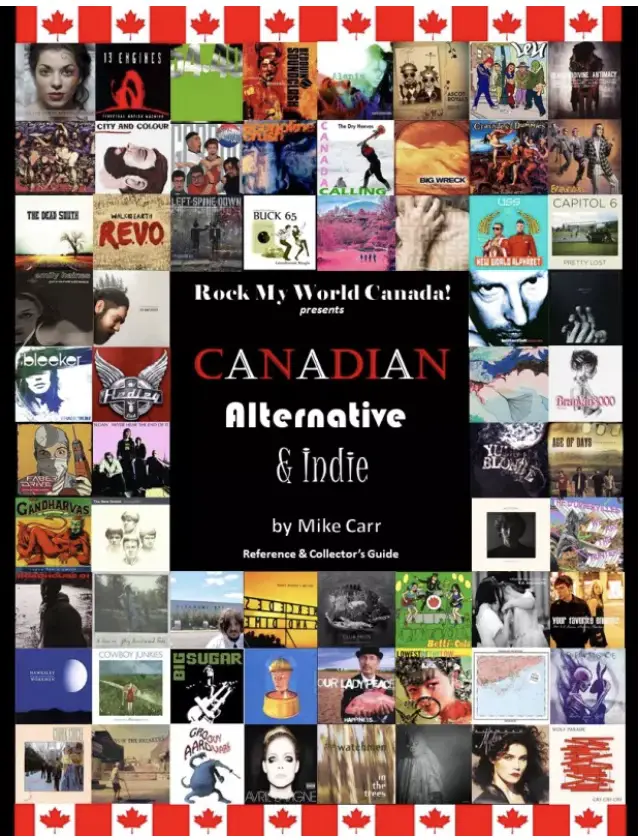 Mike Carr has created a second catalogue/reference work in an ongoing series, this time featuring all kinds of Canadian Blues album releases from the past few decades.  Check out Canadian Blues Reference and Collectors Guide.  It's an incredible discography of hundreds of blues artists.