Rock My World Canada, chapter 261: Marianas Trench
[Mike Carr has created a catalogue/reference work featuring all kinds of Canadian rock and alternative releases from the past few decades. Check out his massive volume on Canadian music history entitled Canadian Alternative & Indie Reference and Collector's Guide. – AC]
Marianas Trench is a pop rock band from Vancouver, BC, formed in 2001. The band consists of members Josh Ramsay (lead vocalist, rhythm guitarist, pianist, occasional drummer and song writer) Matt Webb (lead guitarist and backing vocals), Mike Ayley (bass guitar and backing vocals), and Ian Casselman (drums, percussion, and backing vocals). The band has released three full-length studio albums, the most recent titled Ever After, released on November 21, 2011, along with 2009's Masterpiece Theatre and 2006's Fix Me. Their third album Ever After was nominated for a Juno.

Find out more about this artist and hundreds of other Canadian musicians at Rock My World Canada. Pick up your soft cover edition of our Canadian Alternative & Indie Reference and Collector's Guide here…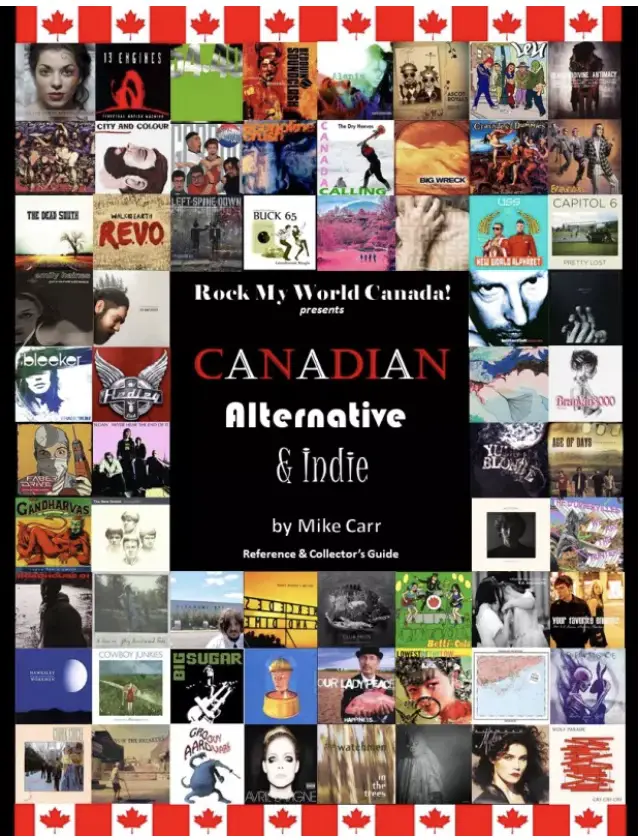 Mike Carr has created a second catalogue/reference work in an ongoing series, this time featuring all kinds of Canadian Blues album releases from the past few decades.  Check out Canadian Blues Reference and Collectors Guide.  It's an incredible discography of hundreds of blues artists.