Rock My World Canada, chapter 263: ROOKS
[Mike Carr has created a catalogue/reference work featuring all kinds of Canadian rock and alternative releases from the past few decades. Check out his massive volume on Canadian music history entitled Canadian Alternative & Indie Reference and Collector's Guide. – AC]
ROOKS is a 3 piece rock band formed in Calgary, Alberta in July 2018. The band features Jay Bowcott on guitar and vocals, Darryl Swart on drums, and Brent Rossall on bass. Their sound is unapologetic guitar rock, drawing influences from bands like Thin Lizzy, The Rolling Stones, and The Black Keys. Originally called Bowcott and the New World, the band are established members of the Canadian music scene. After a whirlwind year touring western and central Canada, the band headed back into the studio in October 2019 to record their debut full-length album which coincided with their name change.

Find out more about this artist and hundreds of other Canadian musicians at Rock My World Canada. Pick up your soft cover edition of our Canadian Alternative & Indie Reference and Collector's Guide here…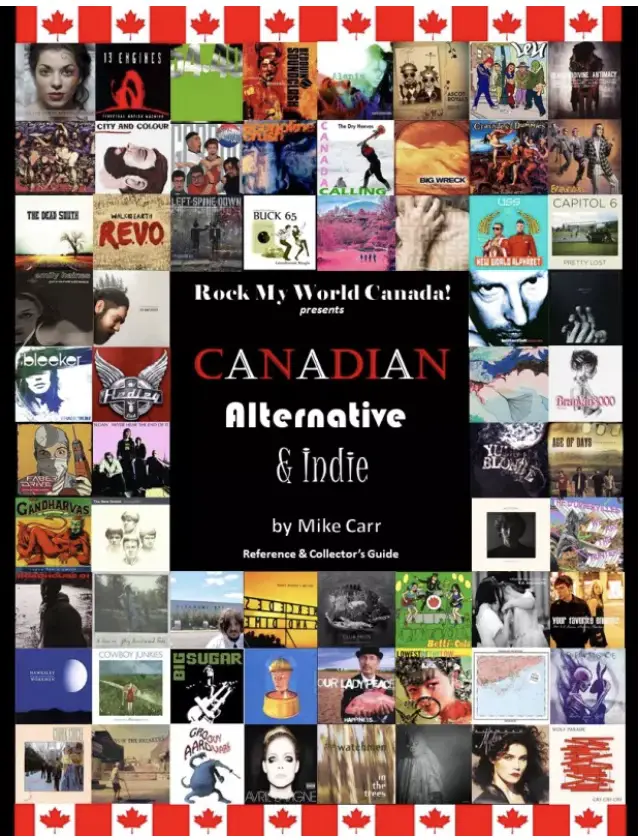 Mike Carr has created a second catalogue/reference work in an ongoing series, this time featuring all kinds of Canadian Blues album releases from the past few decades. Check out Canadian Blues Reference and Collectors Guide. It's an incredible discography of hundreds of blues artists.