Rock My World Canada, chapter 265: Mother Mother
[Mike Carr has created a catalogue/reference work featuring all kinds of Canadian rock and alternative releases from the past few decades. Check out his massive volume on Canadian music history entitled Canadian Alternative & Indie Reference and Collector's Guide. – AC]
Mother Mother is an indie rock band based in Vancouver, British Columbia. The band consists of Ryan Guldemond on guitar and vocals, Molly Guldemond on vocals and keyboard, Jasmin Parkin on keyboard and vocals, and Ali Siadat on drums. Longtime bassist Jeremy Page left the band in 2016. In 2005, they independently released their self-titled debut album under the band name Mother. They later changed their name to Mother Mother, and re-released the album on Last Gang Records in 2007. Retitled Touch Up, the reissue also featured several new songs.
The band began in Heriot Bay in January 2005, when guitarist and vocalist Ryan Guldemond was at music school and wanted to start a band based on vocal-driven pop songs. He recruited his sister Molly along with a friend from college, Debra-Jean Creelman, to accompany his own vocals for the songs he had written, and the trio played as an acoustic act before adding drummer Kenton Loewen and bassist Jeremy Page.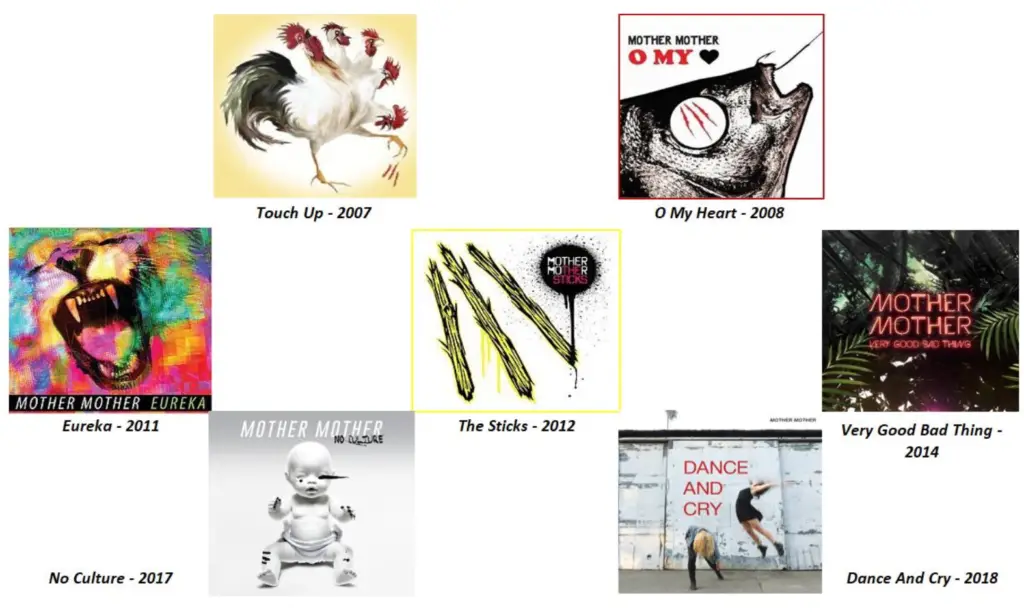 Find out more about this artist and hundreds of other Canadian musicians at Rock My World Canada. Pick up your soft cover edition of our Canadian Alternative & Indie Reference and Collector's Guide here…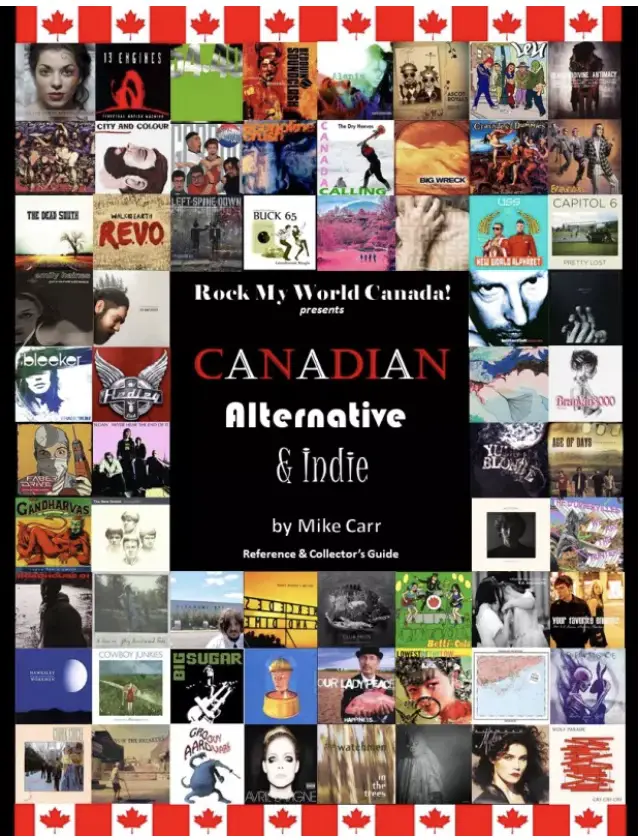 Mike Carr has created a second catalogue/reference work in an ongoing series, this time featuring all kinds of Canadian Blues album releases from the past few decades.  Check out Canadian Blues Reference and Collectors Guide.  It's an incredible discography of hundreds of blues artists.