Rock My World Canada, Chapter 4: Len
[Mike Carr has put together a massive volume on Canadian music history entitled Canadian Alternative & Indie Reference and Collector's Guide. It's an incredible discography of hundreds of bands. This is the latest excerpt from his book. – AC]
Len is an alternative rock band from Toronto. They are best known as a one-hit wonder for their 1999 song "Steal My Sunshine". Len was never able to repeat the success of "Steal My Sunshine", but continued to put out albums until 2005 before a seven-year hiatus. The band consisted of siblings Marc Costanzo (vocals, guitar) and Sharon Costanzo (vocals, bass) and a revolving lineup of other musicians. During the height of their popularity, the band's lineup included Brendan Canning, who co-founded the indie rock band Broken Social Scene shortly after leaving Len.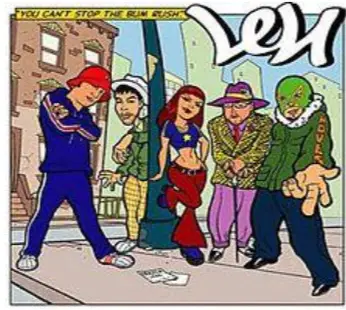 Find out more about Gandharvas and hundreds of other Canadian artists in the softcover edition of Canadian Alternative & Indie Reference and Collector's Guide. Get your copy here.
Follow on Facebook and Twitter, too.