Rock My World Canada, chapter 91: Stan Rogers
[Mike Carr is determined to create a catalogue/reference work featuring all kinds of Canadian rock and alternative releases from the past few decades. Check out his a massive volume on Canadian music history entitled Canadian Alternative & Indie Reference and Collector's Guide. It's an incredible discography of hundreds of bands. – AC]
Stanley Allison "Stan" Rogers (November 29, 1949 – June 2, 1983) was a folk musician and songwriter from Hamilton, Ontario. Rogers was noted for his rich, baritone voice and his finely crafted, traditional-sounding songs which were frequently inspired by Canadian history and the daily lives of working people, especially those from the fishing villages of the Maritime provinces and, later, the farms of the Canadian prairies and Great Lakes.
Rogers died in a fire aboard Air Canada Flight 797 on the ground at the Greater Cincinnati Airport at the age of 33.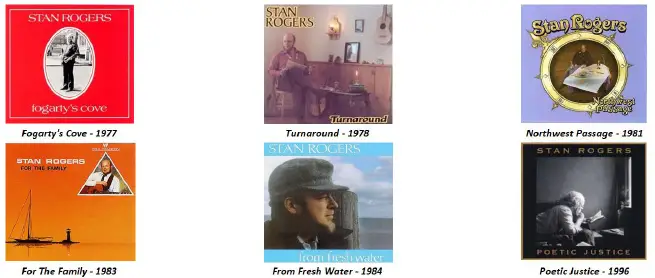 Find out more about this artist and hundreds of other Canadian artists in the softcover edition of Canadian Alternative & Indie Reference and Collector's Guide. Get your copy here. Follow Mike on Facebook and Twitter.