So you've made a little money in the music game.  Where are you going to invest it?  A number of people have decided to get into the restaurant business.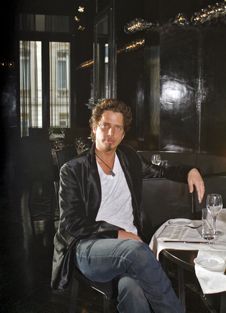 Chris Cornell—who was a line chef in Seattle before Soundgarden took off—has a high-end place in Paris near the George V Hotel called Black Calavados.  Andrew Fletcher of Depeche Mode once had an Italian place not too far from Abbey Road Studios.  
Moby had a tea shop for a while in Manhattan, but he's since moved on.  And Chrissie Hynde had her own place in her hometown of Akron, Ohio.  It was vegetarian—in fact, it was called The VegiTerranean—and did okay at first, voted as one of the top 5 vegan restaurants in America.  
But four years into its existence, it had to close down, a victim of the economic times.