A Round-Up of Cool Audio Gadgets from CES
There's a lot of junk at CES and plenty of stuff that will never, ever go into production.  But that doesn't mean that there's some really cool shit on the display.
1.  The New Bang and Olufsen Stereo
I have no idea how expensive this thing is (read: VERY), but it's pretty cool.  It consists of a hidden control unit and a tiny control knob–and that's it (well, you need speakers, of course).  Get a description at Gizmag.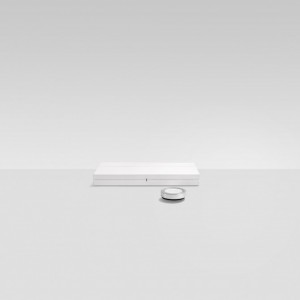 2.   Hypersound Speakers by Turtle Beach
Basically, these are speakers (see the white things on either side of the TV?) than can aim sound with laser-like precision–literally.  Only people in the path of their beams can hear what's happening.  Anyone outside that narrow sound ray can't hear a thing.  More at The Guardian.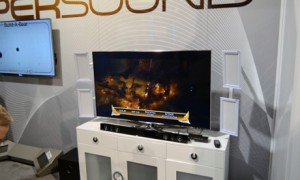 3.  Signal Doctor:  Processing to make car audio sound better
Now that more and more of us are streaming music into our cars via smart phones, there's gotta be a way to make this music sound better, right?  Harman thinks they have an answer with Signal Doctor.  Read a .pdf on what they want to do here.