Rush is now offering "Moving Pitchers." And yes, this has to do with beer.
With Rush celebrating the 40th anniversary of the Moving Pictures album, Canadian Beer News reports on new Rush-themed beer and beer accessories. And yes, it's called "Moving Pitchers."
Henderson Brewing is behind the project. They describe the new offerings this way:
"Moving Pitchers is a strong Belgian Pale Ale with Pinot Noir wine must and aged on maple wood. This ale pours a gorgeous hazy golden blush colour. The taste is complex, with notes of sweet grapes, bubble gum, maple, apple, lychee and fresh dough."
It packs a wallop, too, with an alcohol level of 11.9%. Nice accompanying glasses, too.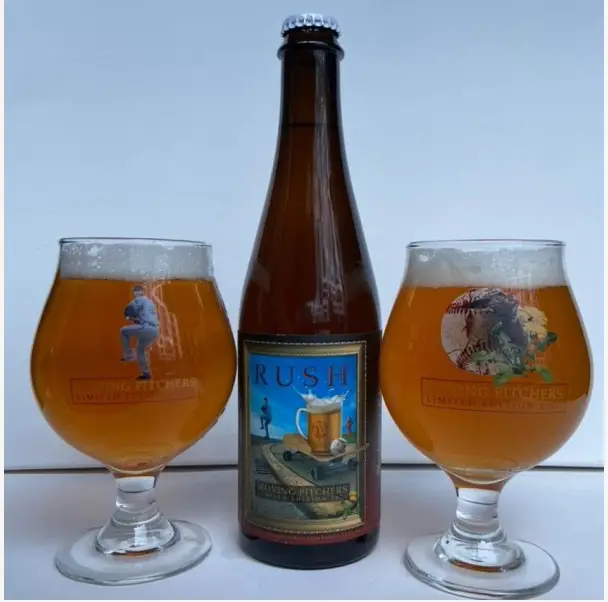 There's a ton of beer-related Rush stuff for sale here.