Rush is Ready with a Giant Reissue of 2112 (That Comes with a Side of Foo Fighters)
This year marked the 40th anniversary of Rush's 2112, their epic Ayn Randian (think Anthem) prog opus that turned a generation of pimple-faced kids (me included) into wild air drummer with the "Overture."
For years, my only copy was a cassette that I bought at K-Mart so I'd have something to listen to whilst tooling about in my mom's 1973 Pinto. Since then, I've acquired a number of different reissues, including one that came out last year. Now I'm going to have to get this on December 16.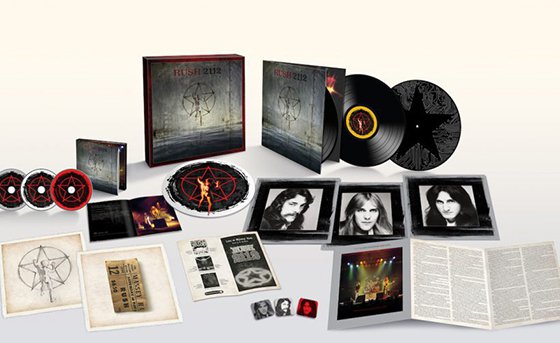 Here's what you'll get:
2 CD/DVD remastered version of the album. (This is great since I've always thought that the original mix was thin and hissy.)
A special disc featuring re-recordings of songs done by uber-Rush fans like Dave Grohl and Taylor Hawkins of the Foo Fighters, Billy Talen, Porcupine Tree, Alice in Chains and more.
A collection of rare recordings and outtakes including some Neil Peart vocals(!!!)
Two tracks from the band's 2112 performance at Massey Hall.
A lost live version of "The Twilight Zone."
A 1976 concert in Passaic, New Jersey.
Three records featuring the aforementioned material on 200g vinyl.
I'm in. Who's with me?