Russian Official Blames Country's Drug Problems on The Beatles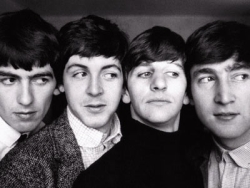 There's a school of thought that maintains The Beatles (along with other examples of decadent Western rock'n'roll) were responsible for the collapse of the USSR.  I've researched this quite a bit over the years and I tend to agree.
Naturally, some of the old guard (and those wistful for the days of the Soviet workers' paradise) harbour some grudges.  This apparently includes Russia's chief medical officer.
Yevgeny Bryun believes that The Beatles are responsible for much of his country's drug issues.  Yes, they broke up in 1970, but he believes that they are to blame for bringing ruin to Russian youth–even though he's really talking about the 60% increase in drug addicts since 2000.  
Uh, dude?  What about your nation's rampant alcoholism?  Isn't that an even bigger problem?