Secret Solstice 2018 – Into The Glacier and The Lava Tunnel
Everyone's favourite Iceland music festival, Secret Solstice, is back in 2018 and bringing you even more!
Iceland's Secret Solstice, the bucket-list music festival held during 96 hours of straight sunlight in Reykjavik from June 21-24, 2018 announces the return of their signature side events, Into The Glacier and The Lava Tunnel for their fifth edition with tickets on sale Thursday, December 7 at 7am ET / 4am PT. Combining a world-class music festival with the many one of a kind attractions that the land of fire and ice has to offer, Secret Solstice will once again prove why it has earned the title of the world's "most unique festival" thanks to their spectacular event experiences you can't find anywhere else.
Utilizing the country's stunning natural settings and spaces, the Secret Solstice side events cater to both music and nature lovers, offering once in a lifetime, jaw-dropping experiences. Whilst stepping inside Europe's second largest glacier Langjökull or journeying deep into a 5,200 year old Lava Tunnel, those lucky enough to snap up one of the highly prized tickets will be treated to intimate and exclusive performances from Icelandic and international artists. For thousands of years what lay beneath the surface of the Langjökull glacier was considered a mystery and it was only recently that humans were able to see the spectacular blue ice buried 130 feet beneath the surface. Equally as breathtaking, the journey into the magnificent lava caves at Raufarhólshellir is a chance to witness what happens underground during a volcanic eruption which results in natural ice sculptures and stalactites in connecting lava tubes that form natural subterranean arteries. With extremely limited tickets available for Into The Glacier on Saturday, June 23 and The Lava Tunnel taking place on Saturday, June 23 and Sunday, June 24, these events are sure to sell out.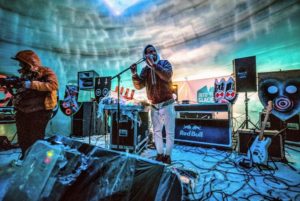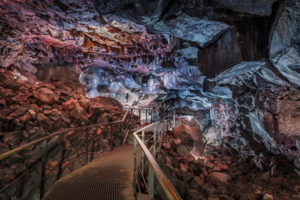 The line-up for these unique experiences will be announced soon. Early-bird tickets and more information here.