More Secrets Revealed in the Artwork of David Bowie's Last Album
David Bowie has been gone since January 10 but he's still managing to surprise his fans thanks to the carefully designed artwork of his last album, Blackstar. Here's what the vinyl package looks like.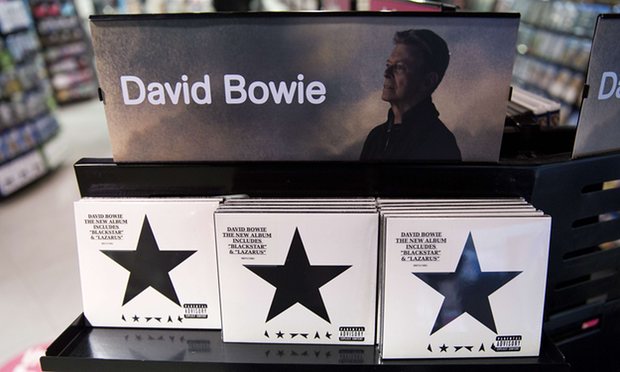 Here's a better look.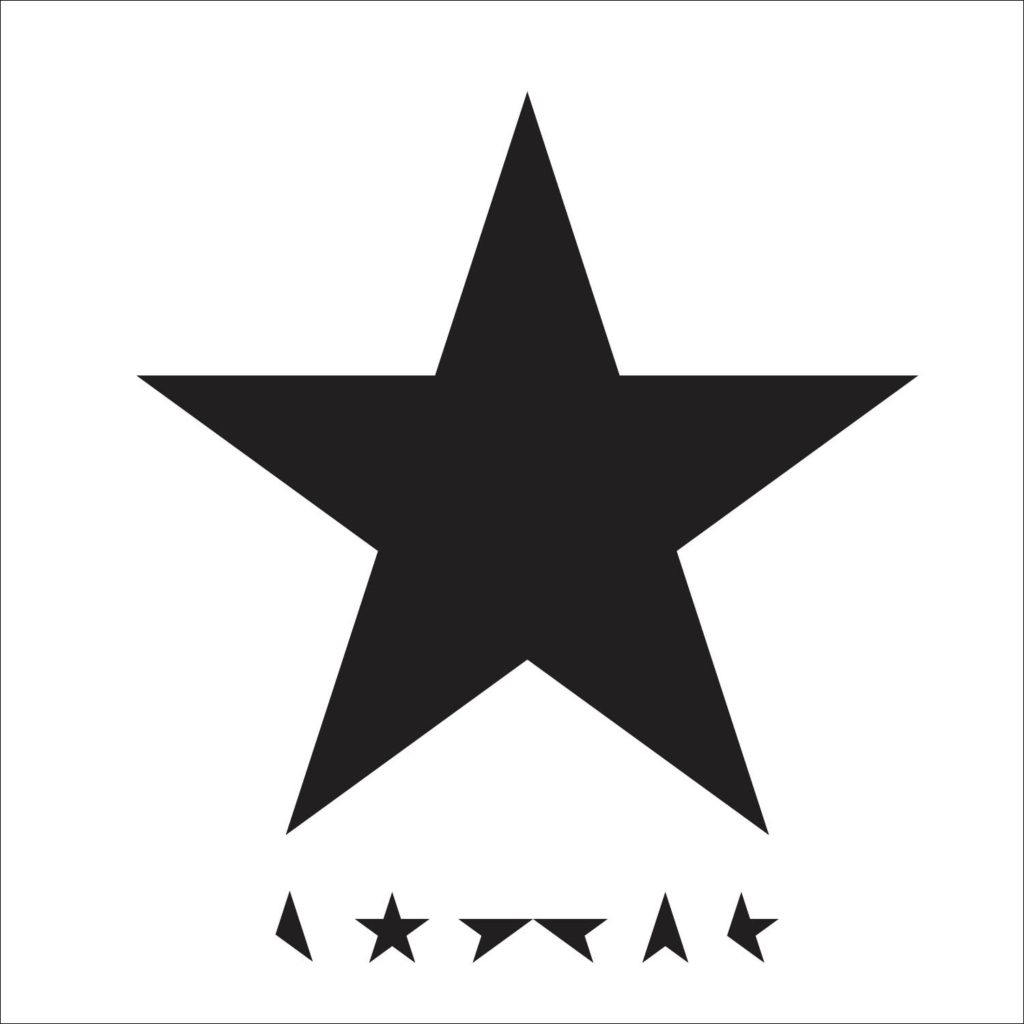 Earlier this year, fans discovered that if you hold the album up to sunlight, a starfield appears. When you take out of the sun, the stars fade away.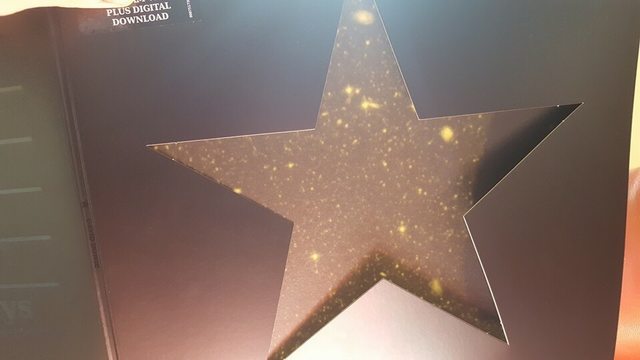 Another discovered this.
You may have heard what happens if you expose it to sunlight. Well, it turns out that if you put the Blackstar LP under a blacklight…. pic.twitter.com/WvDg7xkF8t

— Matt (@RobboRobson21) November 13, 2016
The latest discovery involves the total number of points on the six black stars found in the booklet that comes with the CD. There are 69–Bowie's age when he died.
And there's more.
What's the significance of a "black star?" Yes, there's the cancer lesion theory, but is there more?
Is there an Elvis connection?
What's the "villa of Ormen?"
What does Norway, an old girlfriend and a Tumblr have to do with it?
Can we infer anything in the fact that this is the first Bowie album not to feature his image on the cover? What about t
What about the design of the vinyl edition? Is there a Unicode message in plain site in the album artwork? (Hint: ★ means something to coders.)
Does Aleister Crowley pop up somewhere?
We've seen that smiley face on the astronaut's jacket in the "Lazarus" video before. But where?
Anyone else found anything interesting?