How to See U2's Super Bowl Commercial
It's that time of year when Canadians kvetch about not being able to see the big-production Super Bowl commercials because the rule that allows Canadian broadcasters to substitute Canadian ads for the American ones.  That probably means more of those horrible McDonald's "Whaaaaaaaaaaaaat?" commercials and more Nissan spots featuring Bruno Mars.  Ugh.
Meanwhile, 'Muricans will get to see all the cool commercials.  That includes this new U2/Bank of America production that will promote the latest Product (RED) project and offer a new U2 song entitled "Invisible" for download.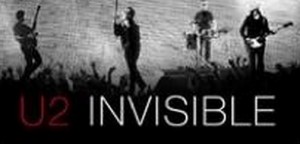 Bank of America is in, er, America, chances of them buying ads on Canadian television are zero.  So how can a Canadian fan get in on this?
Frequent contributor Larry Lootsteen thinks he has the answer.