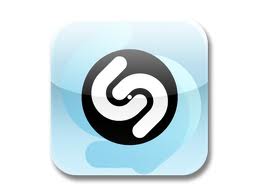 One of the more useful apps I have on my iPhone is Shazam. Can't identify a song you're hearing? Crack open Shazam, let it "listen" to whatever it is that's stumping you and in less than a minute, you'll (usually) have your answer.
I find Shazam particularly good for identifying those songs in TV shows that are never credited. Can't figure out what's playing over the closing credits of Shameless? Shazam. What was that song in Breaking Bad? Shazam. How about that indie-sounding song in that TV commercial? You know the answer.
It's a helluva app. Shazam's folks say that it's been downloaded 200 million times and adds 1.5 million new users every week. The damn thing supports 33 languages, too.
Shazam 5.0, the update to the free and Encore versions, is now out and the people behind promise even better song recognition capabilities. If you have Shazam already, you're entitled to your upgrade. If you don't, might as well hop on board.