Sheepish Guest Post on Nickelback's The Long Road
[This is from Danny in Edmonton. He has a problem and needs to find the answer. For a friend. – AC]
The Long Road is the fourth studio album by Nickelback and features some of their biggest hit singles including "Someday", "Figured You Out" and "Feelin' Way Too Damn Good". The album has sold over 5 million copies worldwide and is the band's third biggest selling album. 
So why isn't it on available online? The album isn't on iTunes/Apple Music, Spotify, Google Play or even Deezer. The rest of the band's catalogue is available on all of these services. Even their first release, Curb, can be found online. 
When you search for the album on Spotify it actually does come up, but when you go to the album itself most of the tracks are not there. Only the tracks that were 'hits' and appear on other releases like their greatest hits album can be heard on Spotify. The album as a whole is not available.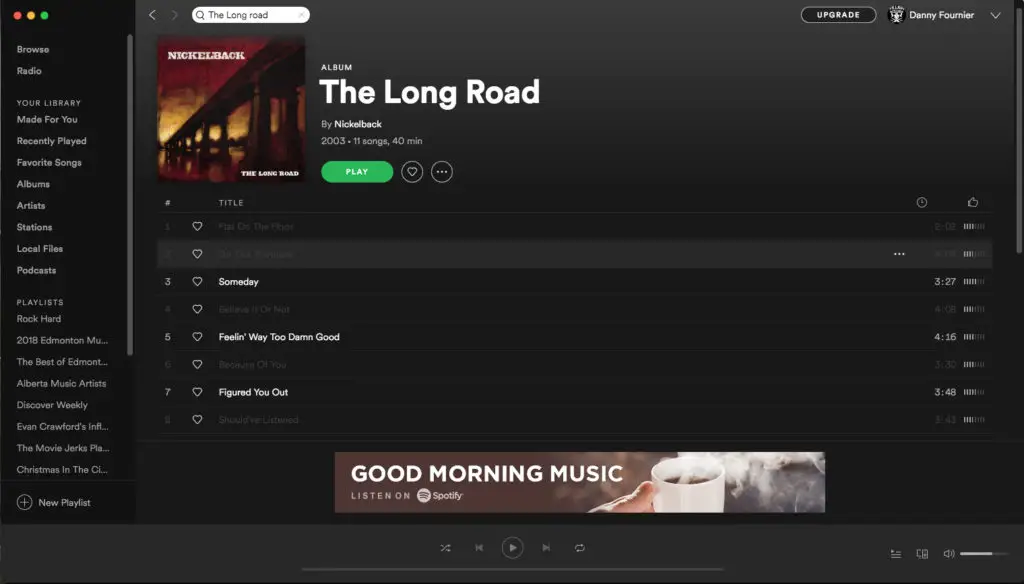 Whether you like Nickelback or not, I think we can all agree that The Long Road, one of the band's most successful selling albums, not being available on Spotify and others online options, while the rest of their catalog is, is kind of weird.
Does anyone know why this is? Literally asking for a friend.