Sid and Nancy Coming Back to Theatres for 30th Anniversary Release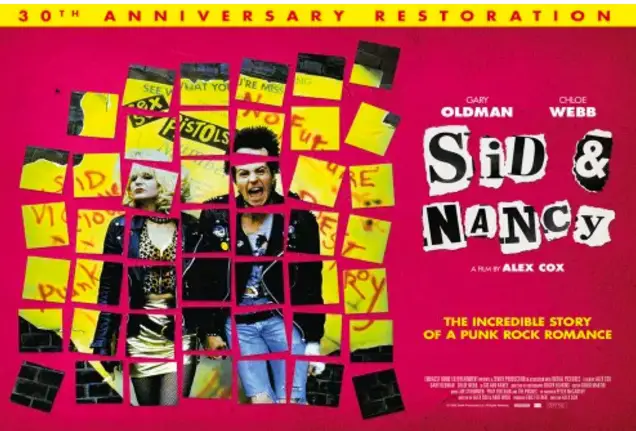 Sid and Nancy, Alex Cox dramatization of the relationship between the Sex Pistols' Sid Vicious (played by Gary Oldman) and his girlfriend, Nancy Spungen (Chloe Webb) was panned when it was first released in 1986. Since then, though, the movie has taken on an interesting culty appeal.
The film has been cleaned up for a 30th anniversary re-release this fall. Here's the trailer. More info here.