Side Door Access has a solution for artists who need to earn money while in quarantine
Side Door Access is run by singer Dan Mangan and normally helps artists get micro-gigs between shows they might otherwise have scheduled. These performances are hosted by everyday people and can be stage in living rooms, restaurants, coffee shops, backyards, and craft breweries. These Side Door gigs can provide much-needed revenue while allowing the artist to get up close to fans.
I've used Side Door dozens of times to book speaking engagements across the country. They are great, great people. Never a hiccup and I've met hundreds of fantastic people at these events. LOVE the concept!
But in the age of COVID-19, all that has come to a grinding halt. Side Door needed to pivot.
Side Door is now booking online, ticketed, livestream shows for artists. Let me quote Dan.
We are creating a sustainable model to get artists through this time (and beyond) that doesn't rely on "donations"
We value TICKETED shows to an ENGAGED audience over passive broadcasting to the world at large
We recommend streaming services that allow the Artist to see Participants, and Participants to see each other
We believe COMMUNITY can be fostered through our shows, not just entertainment
We recommend PRIVATE streaming links
We believe artists deserve to be paid
Side Door's mission to foster community and connection through the shared experience of art is unchanged
Side Door's mission to empower artists to create shows anywhere, anytime is unchanged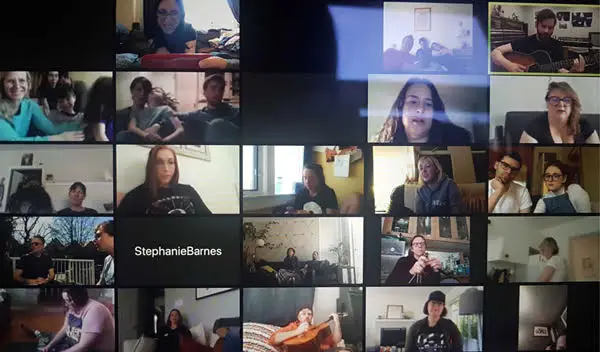 Here's the press release that features more information. And don't let the technology freak you out. Dan has written this tutorial.