Sign of the times: Samsung has stopped making new Blu-ray players
Like you, I have a couple of DVD and Blu-ray players in the house. I haven't touched any of them in–let me see…years.
Let's face it. Between iTunes, YouTube, and Netflix (not to mention BritBox, and a ton of premium cable channels that offer on-demand access to programming), why would most people bother with a DVD/Blu-ray player anymore? Even if you have a collection of discs, it's sometimes just easier to call those films/TV shows up on your remote.
In another sign that spinning discs for media storage is reaching an end, Samsung has announced that they're finished with production new Blu-ray players. Those new 4K Ultra HD Blu-ray players? That's it. There won't be anything beyond them.
As far as anyone can tell, Samsung will continue to manufacture DVD/Blu-ray players for various markets, but just don't expect them to spend any effort advancing the technology.
Why? The Verge points to this graph from Nielsen. Notice how much time the average US adult spends with DVD and Blu-ray devices on any given day.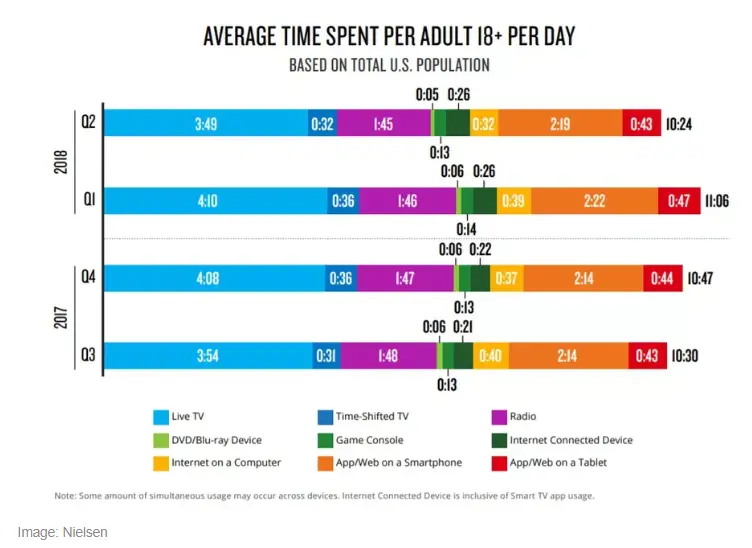 And while we're on the subject, have you noticed how quickly CD players are disappearing from new vehicles?