This Site Allows Anyone to Track Radio Airplay Around the World. Say Hello to WARM.
When it comes to tracking songs played on the radio, the music industry's two big players are BDS and Mediabase. Both are very powerful when it comes to gathering and parsing data–and also very expensive to use. The price is out of reach for the average indie musician. This is where World Airplay Radio Monitor comes in.
Using the same audio fingerprinting technology as the big boys, WARM is able to detect whenever a song is played on the radio. And unlike BDS and Mediabase, WARM's goal is to not only track airplay on big stations in larger markets but to monitor airplay on as many stations as possible, including those in small towns, campus stations and community broadcasters not just in North America, but around the planet.

While it's not as immediately as industrial strength as BDS or Mediabase–WARM only allows you to track one song per subscription while the BDS and Mediabase allow users to track all songs all the time throughout North America (at a big, big cost, of course)–WARM offers some serious advantages to the working musician. And making this technology available to the everyday musician could prove to be rather disruptive.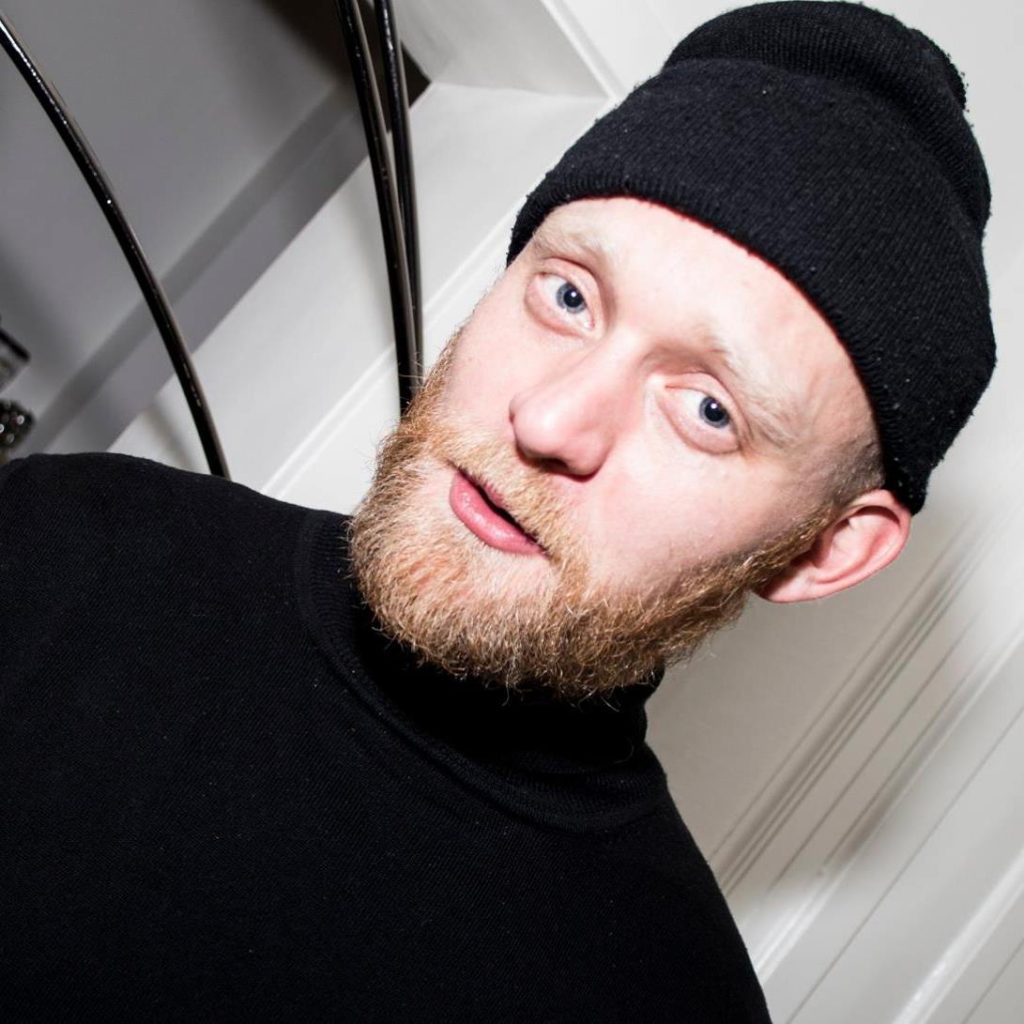 For a subscription fee affordable by almost anyone–€5 a month or less than $7.50 CAD per song per month or €36 per year (you can change up the song once a month)–WARM tracks airplay on more than 22,500 stations in nearly 7,000 markets in 124 countries. This makes it easy for an indie musician to see how one of their songs are doing in which cities and which countries, which can help determine things like tour itineraries. There is no limit to the number of subs you can buy, but tracking is restricted to just one per sub.
With music a more global concern than ever before, knowing that your song is taking off in Thailand, China, India or other non-traditional territories, is really important. In the old days, you'd have to contact your label or affiliate in that part of the world to find out how your song was doing. They might have the data, or they might not. Even if they acknowledged that a song was doing well, getting the label to do something to capitalize on its popularity was Sisyphean.
If WARM data says that this is a hot territory, you can then focus your energies in that direction. Now you know where to hire a radio plugger to see if you can push things along further. You can plan to tour that territory (booking agents love this sort of hard data). Social media campaigns can be launched in that direction. And you can also make sure those royalty cheques match up with radio exposure and that your music publisher is paying attention where the money is coming from. For a 10 % monthly discount use the code "musicalthings" a special offer from WARM and AJMT.
If you want to try it, there's a free trial that doesn't require a credit card.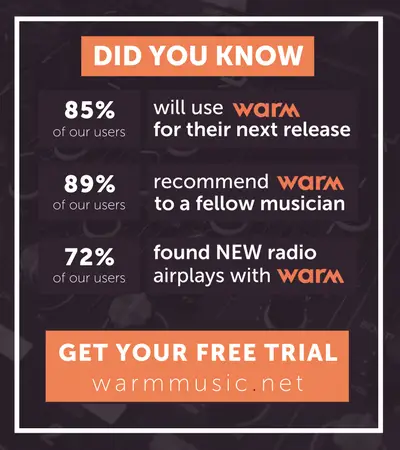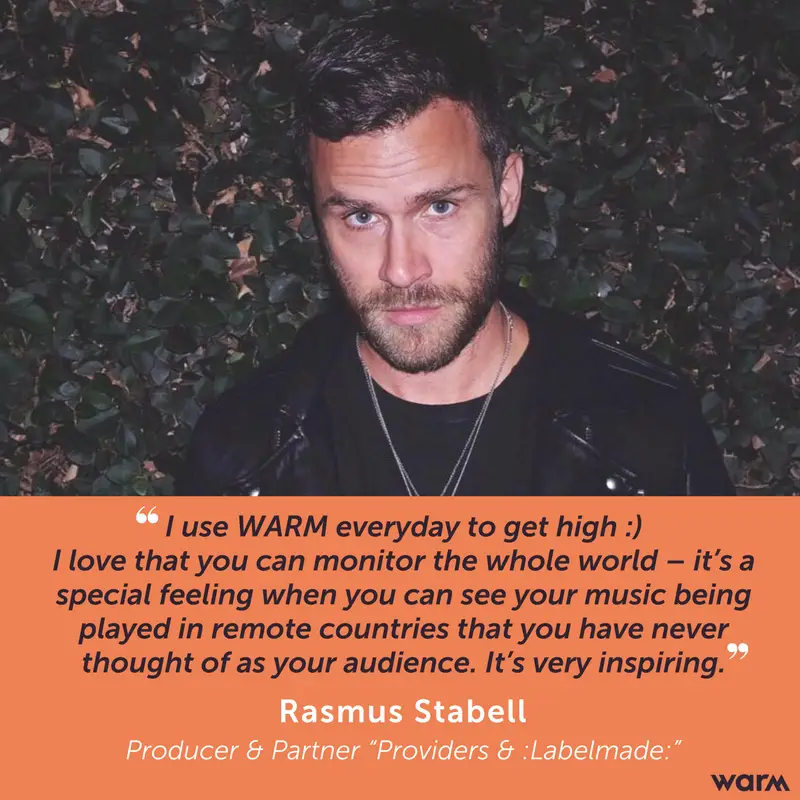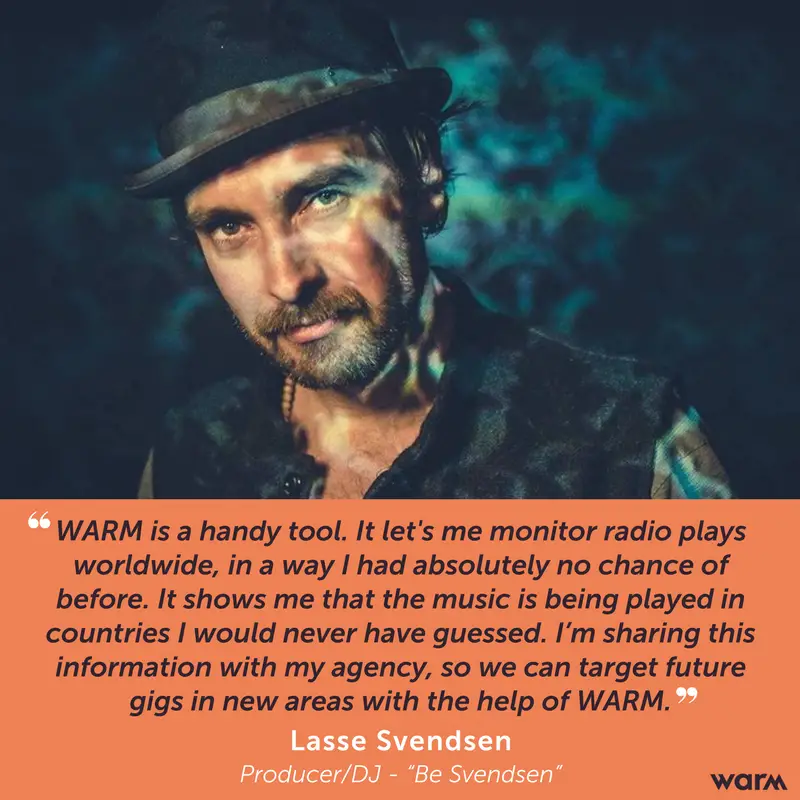 This post is brought to you by WARM.