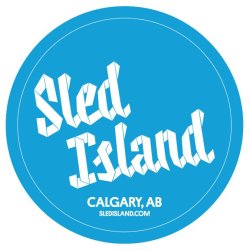 [CALGARY] – On the way in from the airport last night, it occurred to me that I've never been to Calgary in the summer. All my visits have been either in the late fall or in the dead of winter.
I'm here for Sled Island, western Canada's largest independent music festival. Think of it almost as NXNE west (Was NXNW taken? And I'm still not sure why it's called Sled Island, given that no islands are involved. Must be some kind of local metaphor.)
Things begin tonight with events at 16 venues in and around the downtown area. I'm hoping to catch CFCF and Timber Timbre at the Theatre Junction Grand and then the reformed Shadowy Men on a Shadowy Planet T the #1 Legion. Failing that, CBC Radio 3 has a nice lineup at the Palamino featuring HONEEHONEE and The Zolas.
I also plan to check out the National Music Centre at some point. This place is well on its way to becoming Canada's official music hall of fame and museum.
If you're in Calgary (or just interested in what's going on here), follow me at @alancross on Twitter.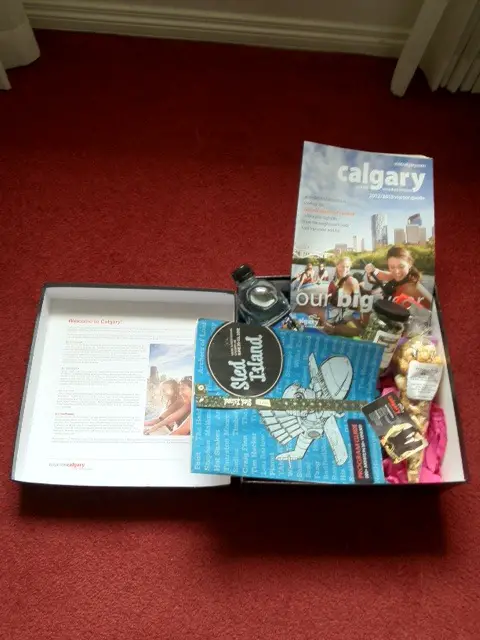 A nice gift box greeted me in my hotel room. It included my all-access pass, a Sled Island program, a bottle of water (a good thing, since the bottle of Evian on the room is SEVEN DOLLARS), a USB key, some caramel popcorn, a card with a code for some downloadable music, some tourist information and a bottle of looked like weed. It turned out to be Bow River fish spice.)