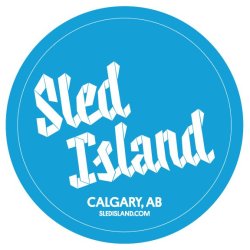 [CALGARY] – Win some, lose some, I guess. You can't expect to make some great music discoveries every night. It all depends on which venues you choice.
Here are the three acts I found worth mentioning.
Vancouver's Slow Learners played an enthusiastic type of garage rock tinged with the poppier aspects of Nirvana. Kudos for them for bringing lots of merch (7-inch singles and T-shirts).
They were…okay and were generally pretty tight, but I'm getting tired of the informal we-don't-give-a-shit sort of stage presence. Take command of your performance, dammit! There's a reason you're on the stage and everyone else is on the floor looking up at you. (Bonus points for the female drummer wearing a vintage Van Halen t-shirt).
Capitol 6 is billed as a "Velvet Underground-type psych-folk sextet." That sounded interesting. They might be a great party band but they were restricted by the tiny space allocated to them. And because there was no stage, it was tough to see what was going on from even the middle of the room. I might have enjoyed them more had they been given room to move around.
The highlight of the night was Dog Day, a two-piece husband-and-wife team who traded places on guitar and drums. If the White Stripes had been into Dinosaur Jr., My Bloody Valentine and the Pixies instead of the blues, they might have sounded like this. Spend time with the music in the player below. This is really good.
Tonight's must-see gig is with Yamantaka//Sonic Titan (surely a Polaris Prize finalist!) followed by Sonic Youth's Thurston Moore.