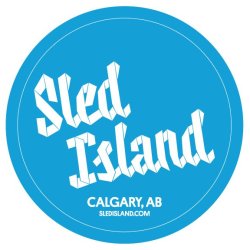 [CALGARY] – Spring (and now summer) eludes southern Alberta. Ever since I arrived on Tuesday night, the temperature has balanced on that annoying I need a jacket/I don't need a jacket cusp. Now the rain moved in.
The Olympic Plaza (headlined by Feist) show went off as scheduled last night, but it would have obviously been a lot more comfortable had it been warmer and drier. We'll see how things hold up for today's event which features Parlovr, Bonjay, Shabazz Palaces, The Dudes, Stephen Malkmus and the Jicks and The Hold Steady.
I elected to stay indoors last night, taking in three sets–and they were all winners.
Yamantaka/Sonic Titan's debut could be my favourite of the year so far. Could they pull it off live? They sure did. Augmented by a four-piece band, their standing-room-only gig featured kabuki theatre, oriental gongs and bells and modern prog freak-outs (think "Hocus Pocus" by Focus except with an insane Japanese influence) combined to make the kind of music that Robert Smith probably hears in his nightmares. Nice to see/hear a geniune B3 with a Leslie cabinet, too.
The impossibly boyish Thurston Moore (he's 53), fresh from his separation from Kim Gordon, was relaxed an informal as he and his band, Chelsea Light Moving (guitarist, drummer and violinist) roadtested a bunch of new songs for the first time. The songs were so new that Thurston had to ask about the various whacko tunings needed for some of the tracks. Many began delicately before ascending (descending?) into cacaphonous improvisations and then back again. It was a great set.
Download a track called "Burroughs" from the upcoming album here.
Finally, I was curious about Baby Dee, a transgender New York street musician who has worked with Antony and the Johnsons. Starting with a quiet accordion piece that was barely audible over the still-chattering audience ("Shut UP, you assholes!"), she moved to a full-sized harped. It got weirder (and more interesting) from there.