Slipknot's drummer also has Slipknot-themed goalie masks
You can't be in Slipknot unless you have a mask. Drummer Jay Weinberg is no exception. He's also a hockey fan. From there, it's not a leap from there for him to get into goalie masks–especially since he also plays between the pipes whenever he can.
I quote from the 6 Degrees podcast:
"I don't even know if anybody in the band has even seen that! After we finished touring in support of our last record, I had some time at home to regroup. Living in Nashville, a lot of people got hockey fever after the Predators made their Stanley Cup run.
"I have a friend who runs a guitar shop in town and he and I said: 'We've got to start a team," so we started a team together called the East Side Hellhounds. He and I were on the ice at 6am every day, playing hockey and getting our chops back because I had quit playing hockey.
"But I got my pads and basically had the mindset of, 'All right, I play in a band where I wear a mask – I can't not have my goalie mask be my Slipknot mask.'  So I contacted a really talented guy named Dave Fried from Friedesigns, who painted my goalie mask."
Nice.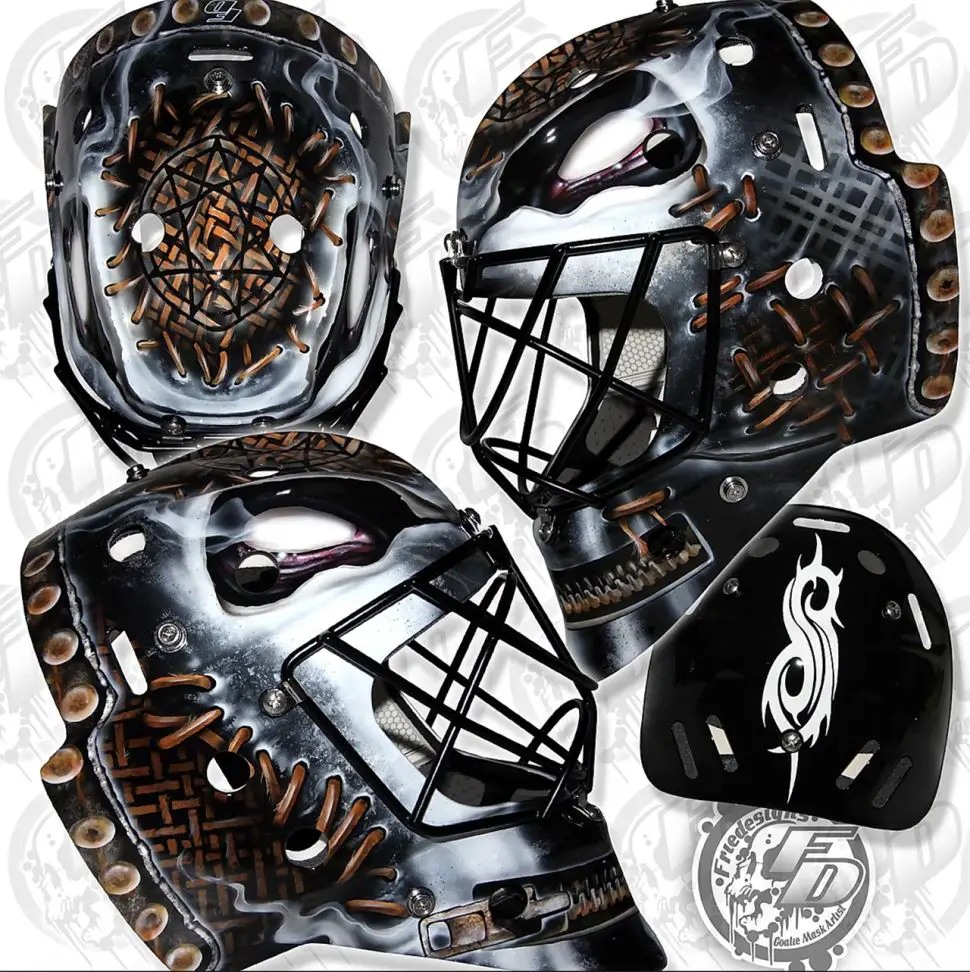 Read more at Metal Hammer.