Smashing Pumpkins Want Your Ideas for Artwork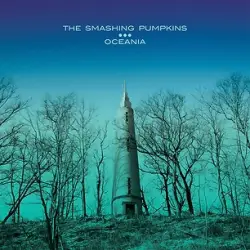 With the new album, Oceania, due on June 19, Billy Corgan is asking fans to imagine what each of the thirteen songs looks like.
The whole thing is an interesting exercise in social media, encompassing Twitter, Facebook, Pintrest, Instagram and more.
Billy's been in a real tear lately, evangelizing what he believes artists need to do in the age of new media.  I think this is a fantastic idea.  Let's see what results.