Snoop Dogg: The Cookbook. This is not a drill.
Given his long association with Martha Stewart, it's not surprising that Snoop Dogg–who has turned into a real serial entrepreneur–would decide to get into the cookbook game.
His first-ever book of recipes, From Crook to Cook: Platinum Recipes from Tha Boss Dogg's Kitchen is set for release on October 23. Just in time for Christmas shopping, right?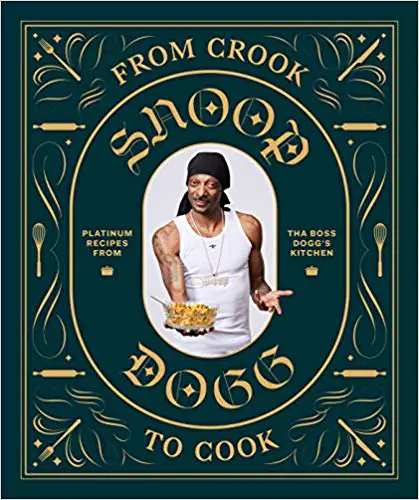 So what culinary lessons will the Doggfather have for us? Among the 50 in the book are:
Fried bologna sandwiches with chips
Baked mac and cheese
Chicken and waffles, Snoop-style
Baby back ribs
Lobster Thermador(!!!)
Snoop says "You know it's blazin' up in my kitchen. I'm takin' the cookbook game higher with a dipped and whipped collection of my favorite recipes, ya dig?