So About This Google Music Thing…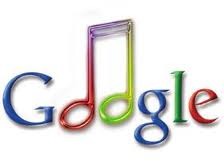 Okay, so it's a year late and Google has to play catch-up to Apple–who, after all, only have an EIGHT YEAR head start. But at least they're in the music game.
Google Music launched today, something that Android users–folks locked out of using iTunes properly–have been looking forward to. Android is already that #1 mobile operating system, so will this increase its lead?
I'll tell you one thing: if I'm a record label, I'm pleased to see Google Music launched because I'd be thinking that iTunes is getting way too big and way too powerful.
Here's an early summary from TechCrunch as of 6pm ET (the press conference was at 5pm ET, so it's early.)
The service allows you to upload your music library and stream it to all of your other devices. And while Google had initially stated this would be a premium service after the Beta ended, it has some good news: it's going to continue free of charge. You can upload and store up to 20,000 of your songs without having to pay anything.
Google is also fixing Music's biggest issue: you'll now be able to purchase music via Android Market, which will let you purchase 'millions' of songs. Users can listen to 90 second previews before they buy.
There's also some deep (and siginficant) Google+ integration: buy a song, and you'll have the option to share that song to Google+ — and your friends will be able to listen to the entire song without having to leave their Google+ stream. They won't have to buy anything and they won't need to sign into a different account. This is big.
More here. Expect plenty of additional analysis in the coming hours.