So Apple Has Plans to Launch a Streaming Music Service. Well, Duh.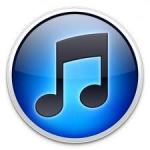 The Apple, Mac and tech forums were all abuzz last night about a Wall Street Journal story that says Apple is planning to launch a streaming music service to rival Rdio, Spotify, Pandora, Slacker and all the rest of them. Like this is news?
We first heard about Apple wanting to move into this arena back in 2010 when it started to become apparent that we are moving to an era where access to music will become preferable to possession of it. Why go through the hassle and cost of acquiring the physical or digital goods (i.e. a CD or MP3) when you can stream all the music you want for $10 (or less) a month?
And it's not just the ability to stream music. With most of these subcriptions, the music also lives on your devices so you don't have to be connected to the Internet all the time. The tracks stay resident on your device until you stop paying for the service. Then they disappear.
Apple's iTunes is the largest music retailer on the planet and they're quite happy with that. But they also know that purchases and downloads from the iTunes store will decline as people become more familiar with and comfortable with streaming. They know that they have to get into this game.
So why the fuss about something so obvious this week? A couple of reasons:
1. The's the big iPhone 5 announcement coming next Wednesday. A well-placed story in the Wall Street Journal swings attention back to Apple after this week's announcements of new devices from Nokia, Motorola and Amazon. Apple often uses the WSJ has a place to leak stuff.
2. Apple wants the Pandoras, Rdios and Spotifies of the world to know that they're coming at them with a licensing model that's potentially much different from what those companies use. And I wouldn't count on Apple's system to be ad-supported, either.
3. Apple has 400 million iTunes accounts. They're not going to let those get away. Nor are they going to do anything that might jeopardize sales of iPhones, iPads and iPods.
So when will we see this new service? Almost certainly not this year. The licensing deal that Apple seeks with record labels is quite a bit more complicated. For example, Apple will probably want to bypass the statutory limit by which an artist's material can only be streamed a certain number of times per hour. (Believe it or not, that's a rule.)
But the iTunes streaming service will one day arrive. And when it does, things will get even more interesting when it comes to the way we discover, access and consume music in the future.
For another take on this story, try All Things Digital. And another company has just entered the streaming wars in the US. Ever hear of Radionomy?