So how was Thursday's Foo Fighters show in Toronto? Here's a review (with pictures)
[Correspondent Gilles LeBlanc was dispatched to the Rogers Centre in Toronto to see if the Foo Fighters were any good. Here's his report. Oh, and most of these photos are from Ryan Mueller. Nice job, dude!. – AC]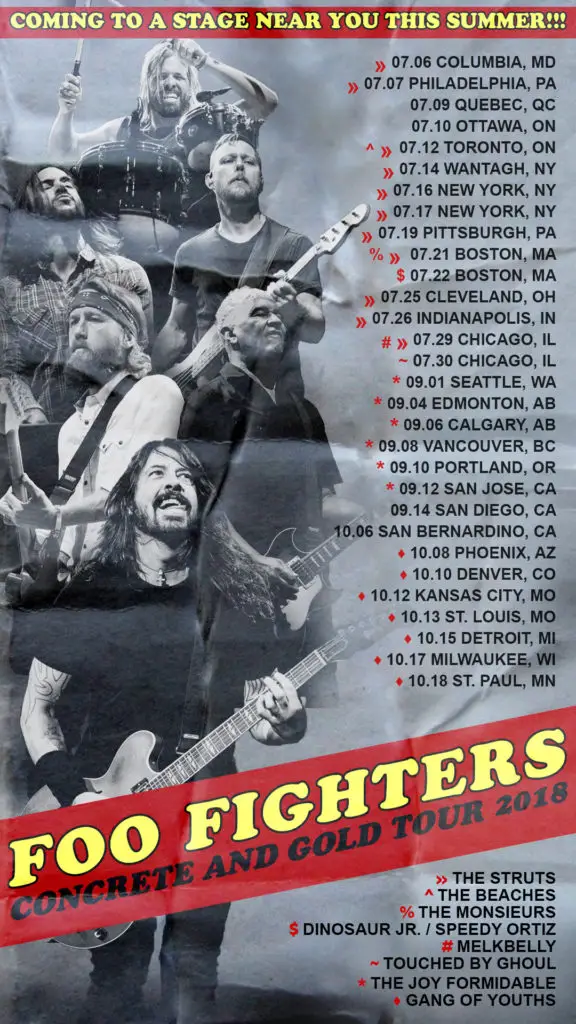 It's really, really tough to be critical of the Foo Fighters.
Actually, it's kind of easy to take shots at them as a band trying to hang on when their time as rock titans may, in fact, be up.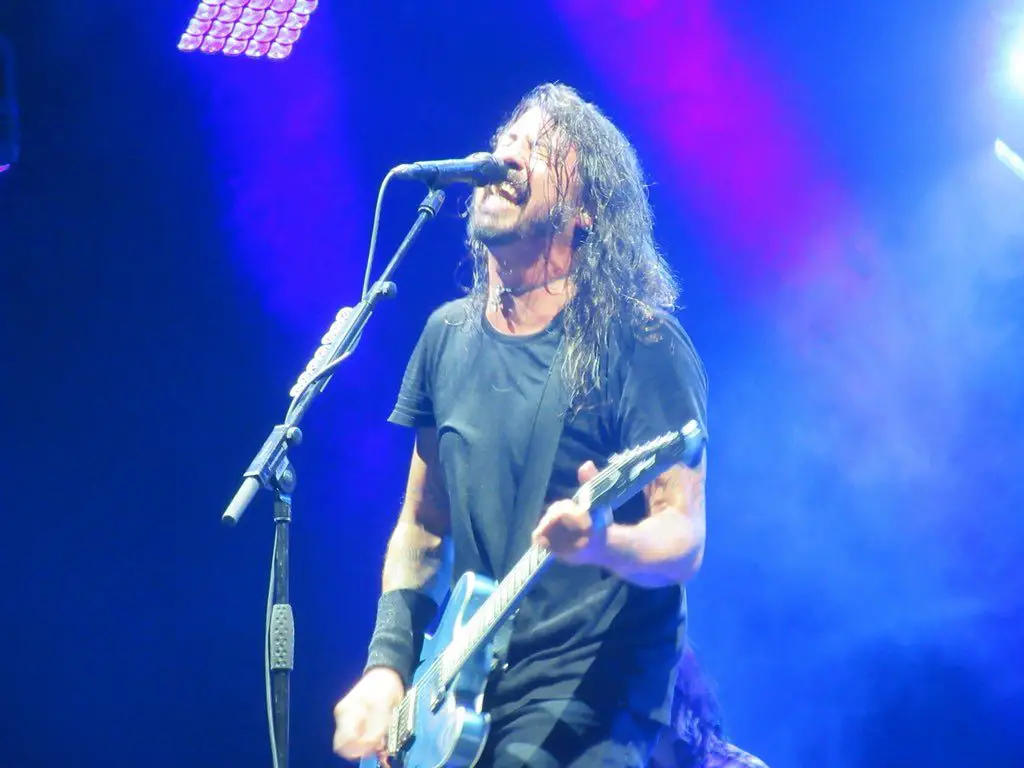 If you're going to go out though (not that I honestly believe their demise is imminent), it might as well be with a tour of the biggest venues they can possibly book, including Toronto's cavernous Rogers Centre. It was of course known as the SkyDome back when the FOOst incarnation of Dave Grohl's post-Nirvana project visited our market 23 years ago.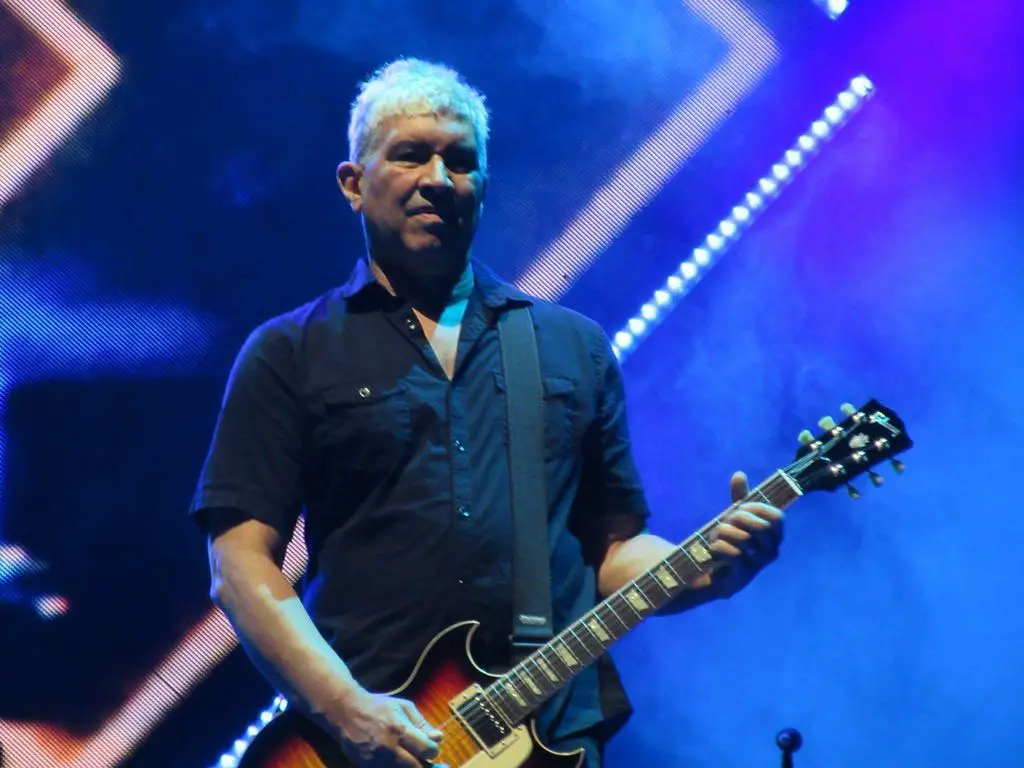 Latest album Concrete and Gold, for all its guest appearances and Billboard Number Ones, isn't the step forward Grohl's genre of choice arguably needs. For all the flak Nickelback takes for not deviating from the template they set with "How You Remind Me", the infinitely more beloved Fighters of Foo don't break much new ground from their previous eight recorded efforts.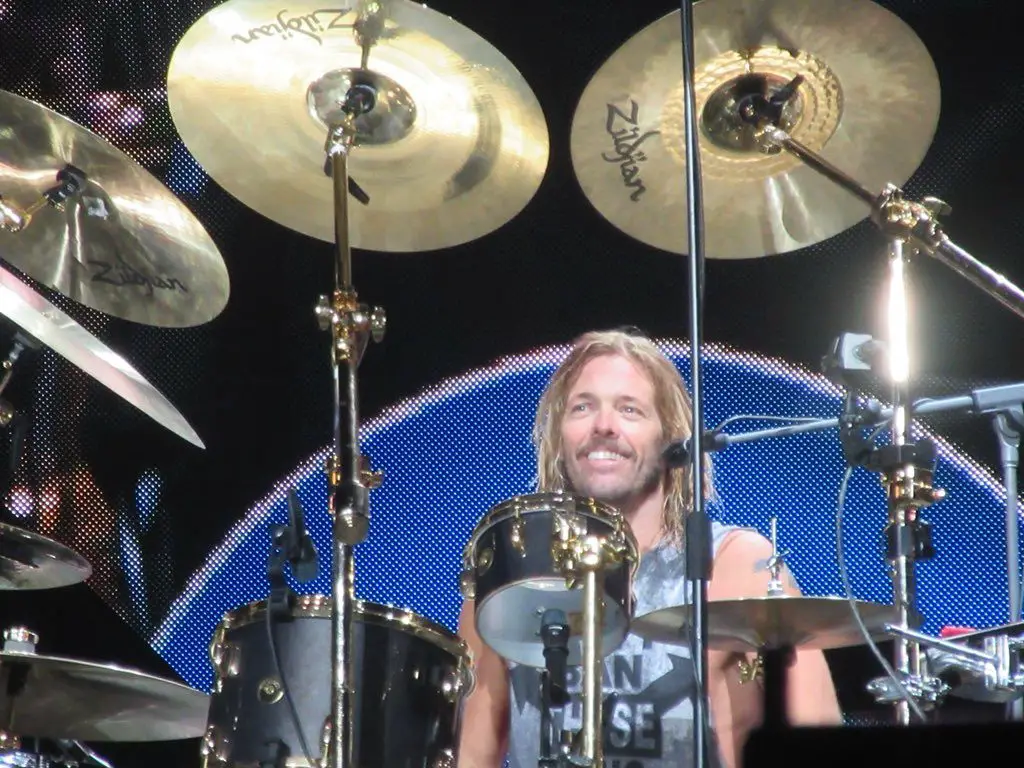 And since they've been back on the road, rarely does a night go by where they perform more than four cuts to entice fans to give it anything but a cursory listen.
[Question: Is that a headshot of Gord Downie on Taylor's bass drum?]
@lynnsaxberg I read your article in the Citizen. I am not sure if you noticed, but I believe Taylor Hawkins had a Gord Downie headshot on the front of his drumset. pic.twitter.com/o2ekqLWFhr

— Brad (@veclempt) July 11, 2018
Just when someone such as myself is thinking of writing them off, Grohl breaks out that dumb toothy grim of his and proceeds to rock our collective socks off for close to three straight hours. Yeah, it was pretty much a carbon copy of the of the sets they've been doing since this North American leg began, but the way he was sweating barely two songs in, Dave earned all 50,000+ attendees' undying respect, not to mention his cut of the brisk T-shirt sales.
The FOOs have been playing stadium-sized shows in the UK at least for a decade, but Grohl and primary partner in crime Taylor Hawkins – in his Rush tank top and just give'er attitude – both have this innate, aw shucks way of making paying customers feel it's a memorable new experience they're all sharing together. Cornballiness abounded in the form of classic rock trappings like dry ice and laser projections, which is saying something for a band that has its own branded cornhole set. No KISS-type fireworks; the only pyrotechnics on display were auditory in nature. Hawkins seamlessly transitioning from a killer drum solo into singing Concrete and Gold track "Sunday Rain" in the same breath was %#@$ing impressive.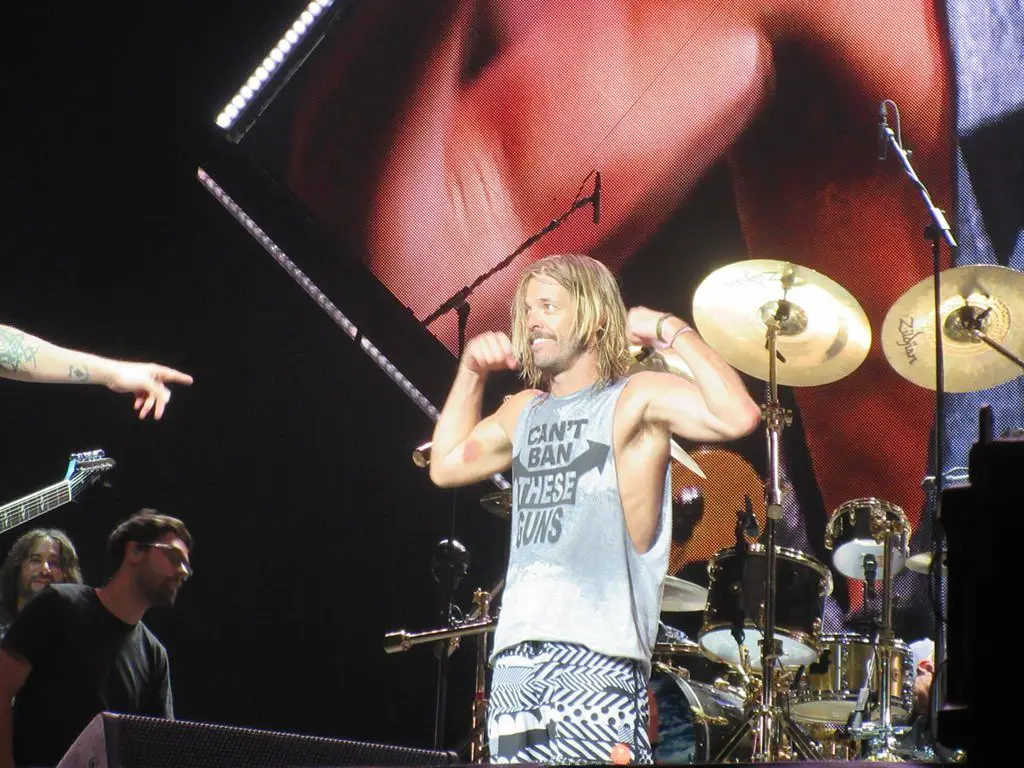 When he wasn't swearing at the top of his lungs and/or screaming himself hoarse, Grohl made generous use of that prolonged catwalk, forcing the band to extend songs more than double their normal length so he can interact with the crowd. Which let's not kid anyone, was freaking huuuge. It'll be interesting to see if future Rogers Centre headliners Zac Brown Band, Taylor Swift and Ed Sheeran will be able to attract as many Torontonians to the 'Dome. Or sell as much merch. Dave Grohl's magnetic personality obviously has a lot to do with this, but he is smart enough to know giving everyone involved their chance to shine keeps the FOO in people's thoughts.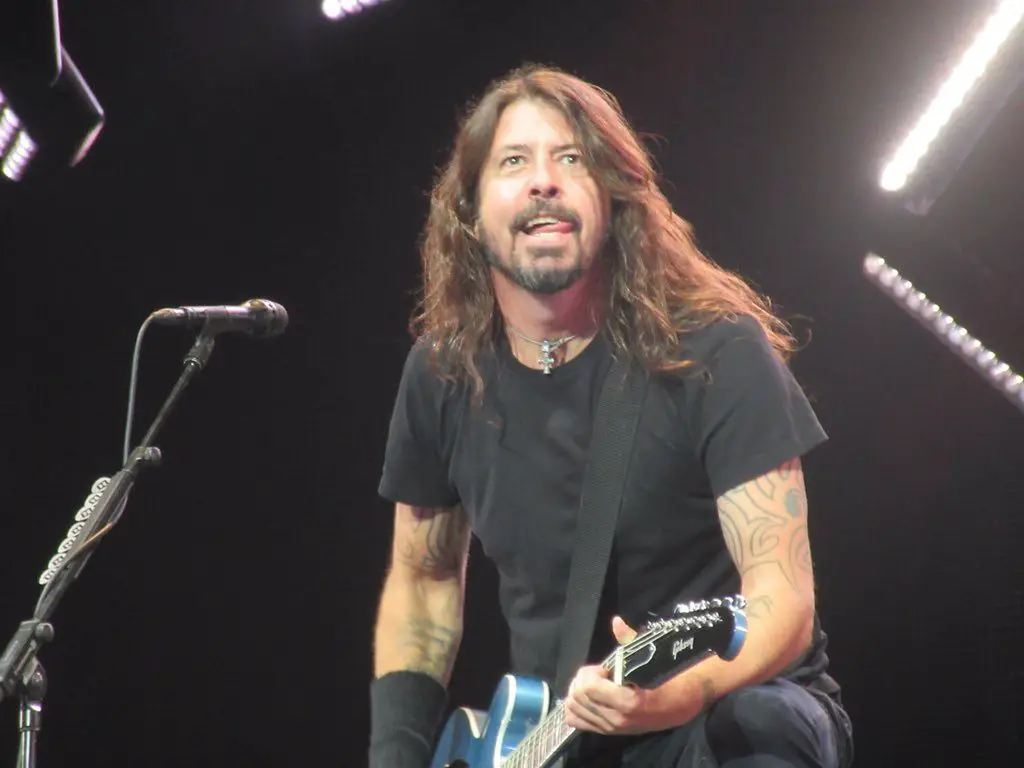 So gracious and accommodating he is. That love extended to openers The Struts, who Grohl personally seems to be being grooming as the next incarnation of Queen like some rock-sustaining puppetmaster (and not just because Luke Spiller duetted on "Under Pressure" with Taylor Hawkins during the cheesy jukebox portion of the evening). Don't forget The Beaches, the all-girl Toronto quartet who DID NOT appear out of place on the big stage. Neither did Grohl's 12 year-old daughter Violet for that matter, singing backup on "The Sky Is a Neighborhood" and "Dirty Water" in a Pride-friendly sweater top.
Check out this video shot by Mark Benincasa.
I don't aspire to become the Daniel Dale of music fact checking, but I have to call out Grohl on his falsehood of promising songs from every Foo Fighters record. They completely skipped over 2014's Sonic Highways, an insignificant fact that got lost in the frivolity of what had to have been the longest-ever two-hour-and-45-minute concert where only 18 originals were played. In between more expletives anyone could ever keep track of, he kept his vow of giving us a rock and roll show we won't soon forget, and like Doug Ford reverting back to Ontario's 1998 sex ed curriculum, that's exactly what we got.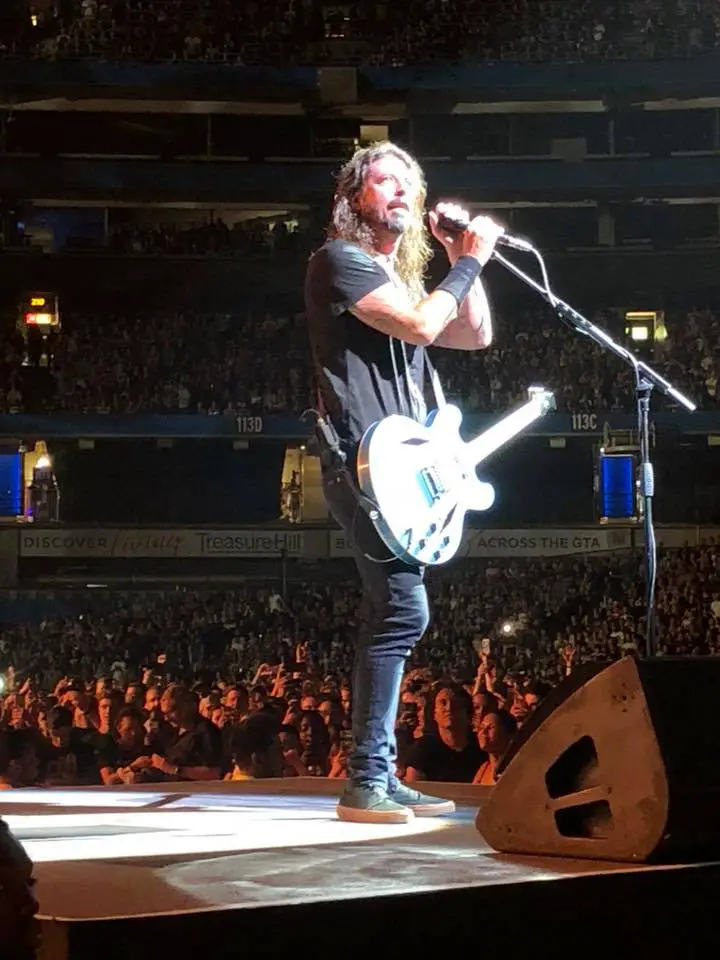 The only hashtag that was trending in Toronto more than variations of "Foo Fighters" was #PartyLikeIts1998, in response to the Premier's archaic pledge come true. Appropriately, The Colour and the Shape's "Everlong" finally closed out the night, which I know was released the year before, don't @ me.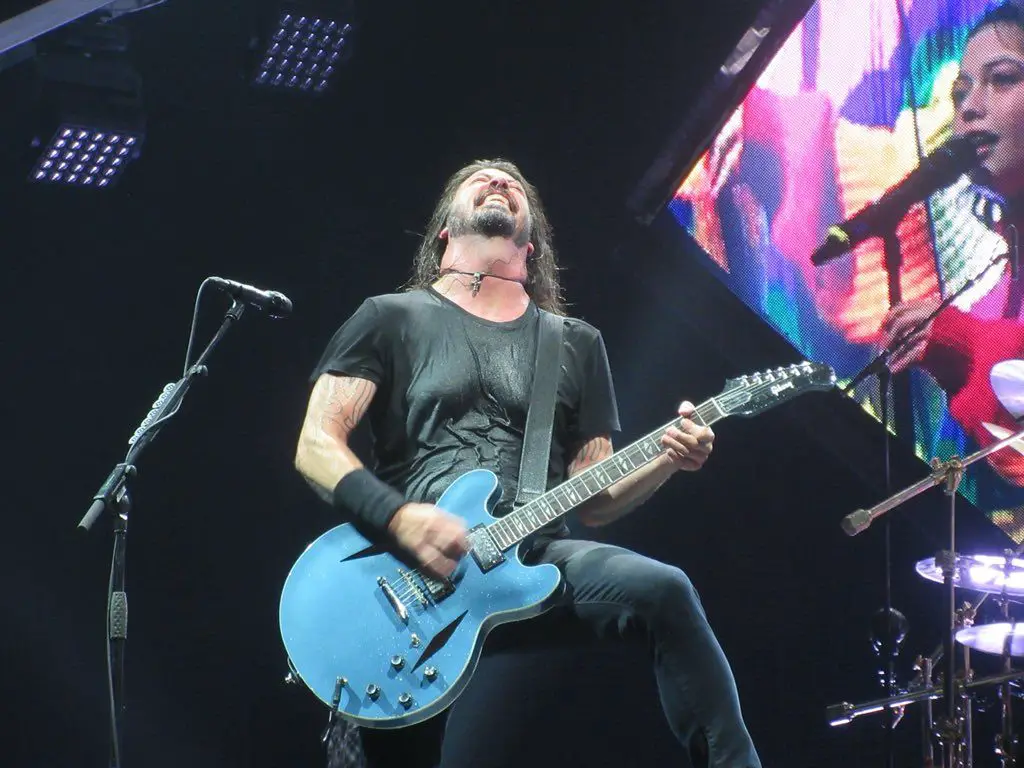 Doesn't look like we'll have to bug Grohl about if the FOO will be back again. I mean I greedily want another helping of Them Crooked Vultures and have always been curious over the prospect of him going solo, but it'll definitely be fun to see how Foo Fighters could top this.
Edmonton Calgary and Vancouver, hope you're ready!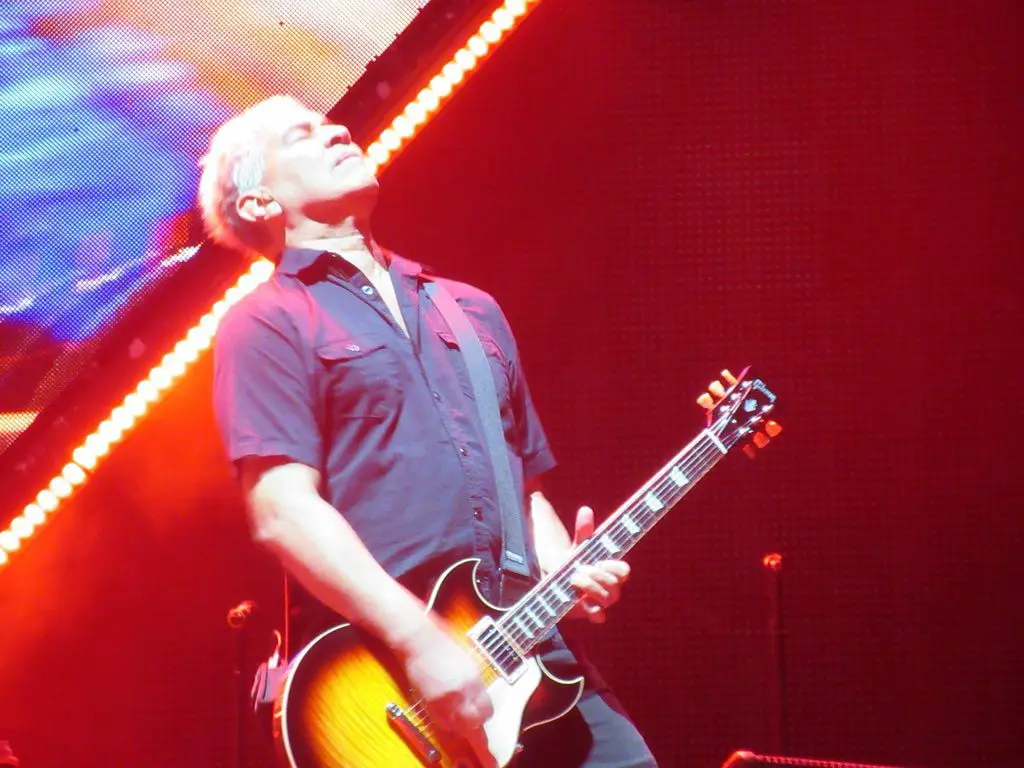 A NOTE ABOUT THE ROOF: Why was the roof of the Rogers Centre closed on such a beautiful night? My guess is that it was a security matter. Remember that cops were out in full force all over downtown Toronto regarding an "unspecified threat" on Thursday. Under those circumstances, having the roof closed just made sense.
MORE: A visit to the Foo Fighters pop-up store.