So: IS U2 Still Relevant?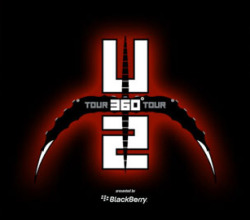 I've been a fan of this band since I first heard "I Will Follow" while doing my homework back in 1980. I have all the albums, many bootlegs and a bunch of box sets. I've even travelled as far as Moscow to see a gig. And yes, I've interviewed them many times.
But now, I need a break. I'm beginning to wonder if after 35-plus years, it's time for them to retire. Not because they're incapable of writing any more good music; I'd never count these guys out. But maybe a good time to go. While they're on top.
The 360 Tour grossed $736,000,000 million. It was the biggest, most expensive and most successful rock tour ever staged. Will anyone (including U2) ever do better? I'd bet against it.
U2 has to be thinking along the same lines. Why else would they be hedging their answers about releasing new material or what might come next for them? Maybe they should quit while they're ahead.
Others–fans and non-fans alike–have wondered aloud about U2's relevance in a post-CD world. Check out this article from MacLean's that explores the whole notion (complete with some pretty pictographs. I like pictographs.)
Read the comments, too. There's plenty of pro-ing and con-ing going on.