So Where's Apple's Rumoured Streaming Music Service?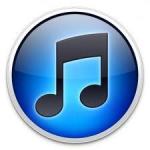 Apple knows that sooner or later, it's going to have to get into the streaming music service to compete with the likes of Spotify, Rdio, Slacker, Deezer and the just-unvieled Vault from HMV.
But wasn't this supposed to be up and running by now?  Or shouldn't we have heard something about a 2013 release date?
Turns out that negotiations aren't going well.  CNET reports:
The rumors continue to swirl but multiple music industry sources have told CNET in recent weeks, the deal that Apple has put on the table for iRadio is not being warmly received the major record companies: Sony Music Entertainment, Warner Music Group and Universal Music Group.
They say at minimum, a deal with all the majors is nowhere near to being completed.