Some Music (and Video) from the Inbox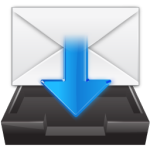 Pang Attack is the one-man project of Alex Hackett, ex of Kill the Lights. This is from a debut EP entitled Dreamer's Drug.
Pang Attack – "Horses" from Alexander Hackett on Vimeo.
I'm been watching this band for a while and I quite like their style. If you're into current bands like Austra or some of the smoother alt-pop of the mid-to-late 80s, this is worth a listen. WARNING: The chorus will get stuck in your head for the rest of the day.
A teaser for The Sea of Memories, the North American debut of a floaty Swedish band. Recommended if The xx is your thing.
His current album is Live With What You Know. Get a song called "Anne-Marie" for free here.
Vancouver-based group with a new EP entitled Vindicate.