Some Remaining Bowie-Is-Not-With-Us News
Item 1: An artist from Sheffield, England, is being ridiculed for his David Bowie mural.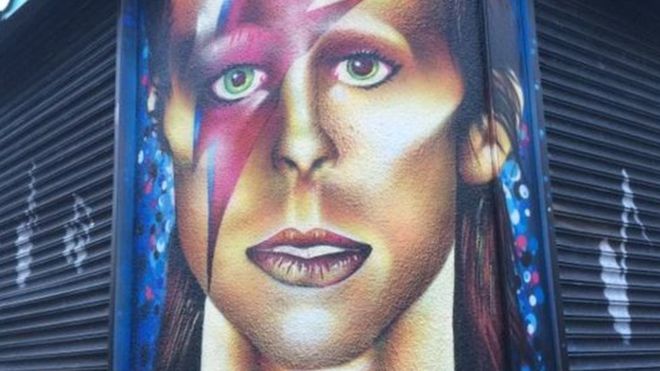 Item 2: David's widow, Iman, has been spotted for the first time since he died. She was out walking the dog.
Item 3: It's said that David Bowie had different coloured eyes. (He didn't, really. It was a dilated pupil that gave the appearance of being a different colour.) So did David's dog, Max.
Schmooze, my older bull terrier, also has different coloured eyes. One day while strolling through Yorkville during the Toronto Film Festival, Tilda Swinton wandered by, stopped to bend down to pet Schmooze and then looked up: "She has Bowie eyes." Considering she was a friend of Bowie, she'd know, right?