Someone Has Turned iTunes' 20,699-word Terms and Conditions Document into a Graphic Novel
Have you ever read the EULA for iTunes before clicking "agree?" Almost no one has because at nearly 21,000 words, who has the time or interest? Just get me to the music, right?
But Rober Sikoryak isn't like most people. He went through the whole thing and turned it into a graphic novel–and people are loving it.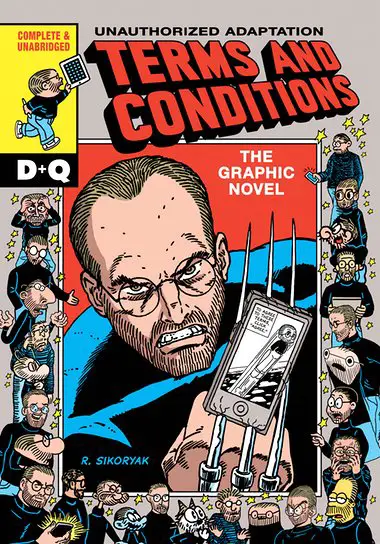 Sikoryak, an artist whose work has appeared in The New Yorker, Mad and The Onion, parsed the whole document and reimagined it in a variety of ways. Read more about the project at The Guardian.