Someone's going to pay $1million+ for a pair of Yeezy's sneakers
Kanye West is making way more money from his non-musical business than most people realize, thanks largely to his apparel companies. According to Forbes, Yeezy sneaks brought in somewhere close to US$1.7 billion in sales last year.
And because any of his new shoes sell out immediately and then flipped for big bucks, there's major interest by sneakerheads in this auction of the prototypes for Yeezy's first kicks.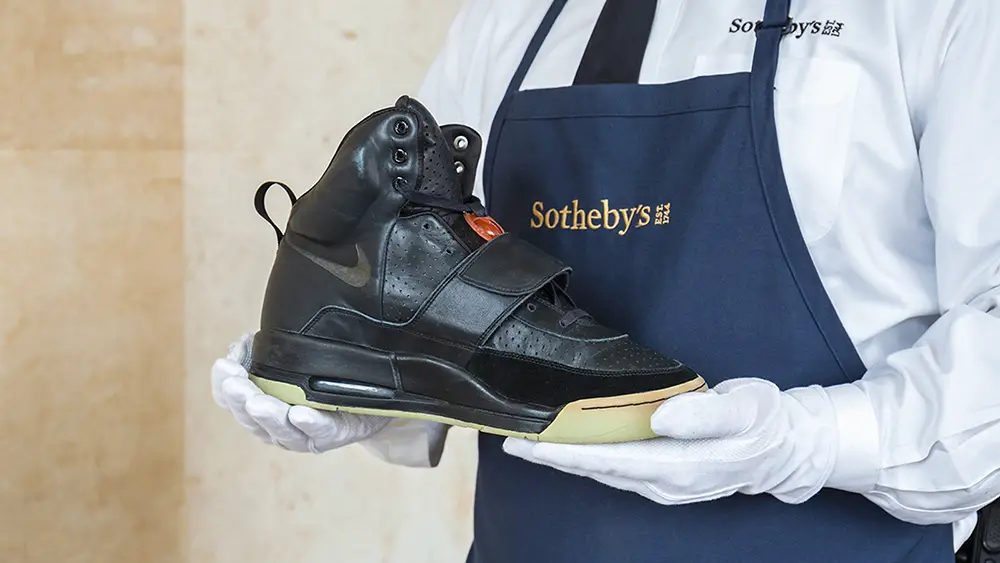 This auction features the original Nike Air Yeezy. The black hightops date back to 2008 when Kanye appeared on the Grammys wearing them. In the years that followed, he did deals with Nike before the current deal with Adidas.
I quote from the Robb Report:
"This pair is critical to the development of the Yeezy franchise, which has become one of the most important sneaker and lifestyle brands in history," Brahm Wachter, head of streetwear and modern collectibles at Sotheby's, said in a statement. "Debuted on-stage at the Grammys in 2008, the sneakers set off waves in the sneaker community as people tried to identify the mysterious pair. Afterward, we saw a series of collaborations between Kanye and Nike, and then later the birth of his line with Adidas."
If you plan to wear them, note that the kicks are a size 12. If they meet the expected price of more than US$1 million, they will break the world record for a pair of sneakers, which is held by some Air Jordan 1s from 1985 worn by Michael Jordan. They sold for US$560,00.
(Photos: Sothebys)