Songza Gets Even Cooler with v3.0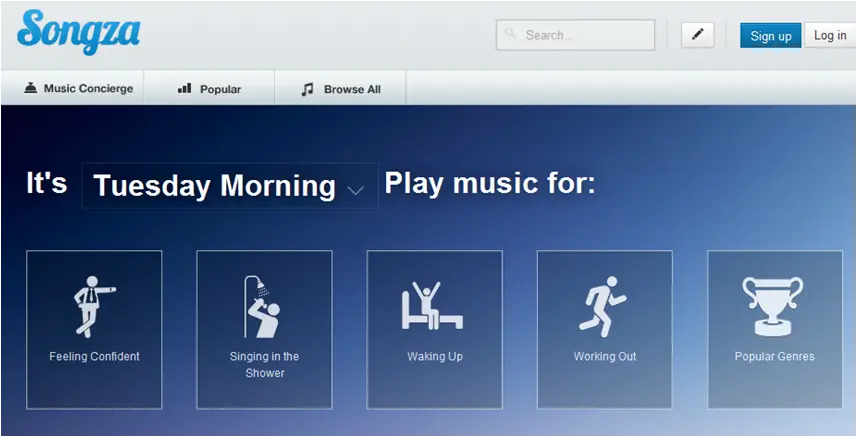 Songza is a music recommendation app that's been adopted by more than a million Canadians and millions more around the world.  Version 3.0 (out this week) is even more sophisticated and intuitive than previous iterations. From Fast Company:
Songza matches listeners to a few of the hundreds of expert-curated playlists in its catalog, based on what it thinks you'll enjoy most. It determines what you might want to listen to based on criteria such as the time of day, what you tell it you're up to, and what device you're using. Quitting your job? Songza might suggest you check out some "Office Space" Rap. Working in the office? Try some safe-for-work '90s crowd-pleasers.
"If you're doing something weird, like throwing a cocktail party at 6:30 a.m. on a Tuesday, we want to make it easier for you to immediately have a better cocktail party," CEO Elias Roman tells Fast Company.