Sonic Youth Gossip: Why Kim Gordon and Thurston Moore Split
When Kim and Thurston annnounced their breakup in the fall of 2011, it came as a shock. What do you mean the First Couple of Indie were getting a divorce? It was like hearing that your parents were breaking up.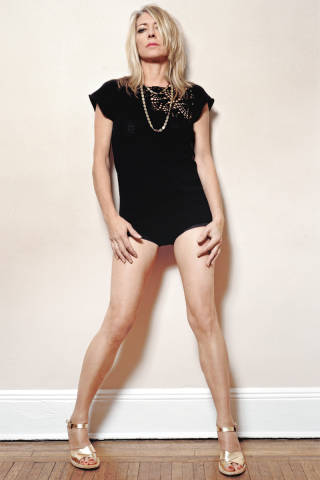 Photo: Richard Kern for ELLESo what happened? We had no idea–until now. Kim gave an interview to Elle magazine that spells out a few things.
"I can understand people being curious," Gordon says when I ask her about all the attention she's gotten since the split. "I'm curious myself. What's going to happen now?"
[…]
Some years ago, a woman Gordon declines to name became a part of the Sonic Youth world, first as the girlfriend of an erstwhile band member and later as a partner on a literary project with Moore. Eventually, Gordon discovered a text message and confronted him about having an affair. They went to counseling, but he kept seeing the other woman. "We never got to the point where we could just get rid of her so I could decide what I wanted to do," Gordon says. "Thurston was carrying on this whole double life with her. He was really like a lost soul." Moore moved out.
Read the entire story here.