Sonic Youth's Thurston Moore Releases a Record with…Bernie Sanders?
Just when you thought that the US presidential races couldn't get any more surreal, Sonic Youth's Thurston Moore has announced that he's making a record in conjunction with Bernie Sanders. That's right: the man who brought us songs like "Teenage Riot" and albums with names like Goo is collaborating with a 74 year-old Larry David lookalike. And did I mention that the song is called "Feel It In Your Guts?"
Actually, this isn't so weird. Bernie is the darling of many young voters and bands like the Red Hot Chili Peppers, Vampire Weekend, Grizzly Bear and Neil Young have all shown support for his campaign.
"Feel It In Your Guts" is described as is "a twelve-string acoustic piece laced with excerpts from Bernie Sanders' speeches, touching on topics like the worship of money, economic inequality, social justice, and the need for basic human rights for all people."
Want one? One thousand hand-numbered copies on white flexi-disc were available to people who donate to Bernie's campaign. Sadly, they sold out in a flash. Still, you can get a free download here.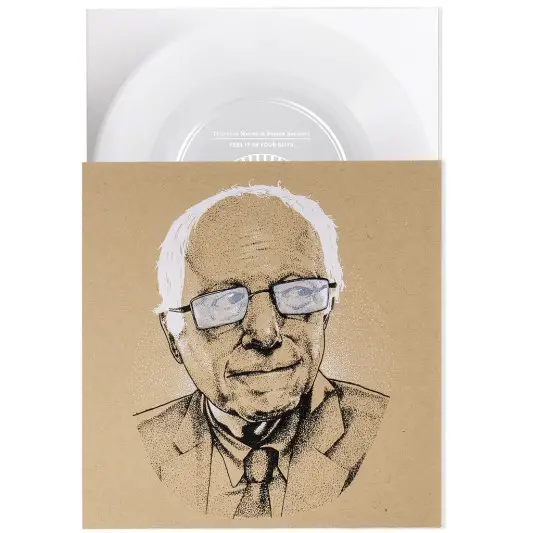 (Via Consequence of Sound)
.