Sorting Out Sales Award Jargon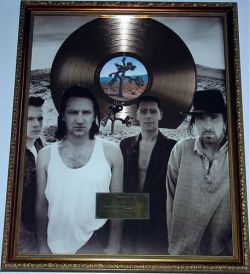 If you sell a certain number of records, you get an award marking the achievement. Here in Canada, the deal was you got a gold record for selling 50,000 copies of an album. Sell 100,000 copies and you've gone platinum. Sell a million and you get a diamond award.
But that was before physical sales started going in the tank. This means award levels needed to be revised downward. A gold album now required 40,000 copies. Platinum? Down to 80,000. And diamond? Now it's eight hundred thousand.
And give that CD sales continue to fall, it wouldn't be unreasonable to expect this sales milestones to be revised downward once again.
Download milestones are also acknowledged. In Canada, you've achieved gold certification if a song you're selling pushes past the 40,000 download mark. You have a platinum download if you sell more than 80.000.
You can also have a gold ringtone if you sell 20,000; 40,000 for platinum.
And what about a video? If you sell 5,000 copies, you've gone gold in Canada. Ten thousand and you have a platinum award.