Spare a thought for poor TikTok singer Addison Rae and the farting sabotage
Addison Rae was doing so well after blowing up on TikTok. Having just released her debut song, "Obsessed," someone soon noticed that something was wrong with how the track appeared on Spotify. Thanks to what was apparently a glitch in the matrix, a song called "on my" appeared alongside "Obsessed."
I'd link to the song but for reasons that will become clear, the track has been removed by Spotify. But here's how things looked.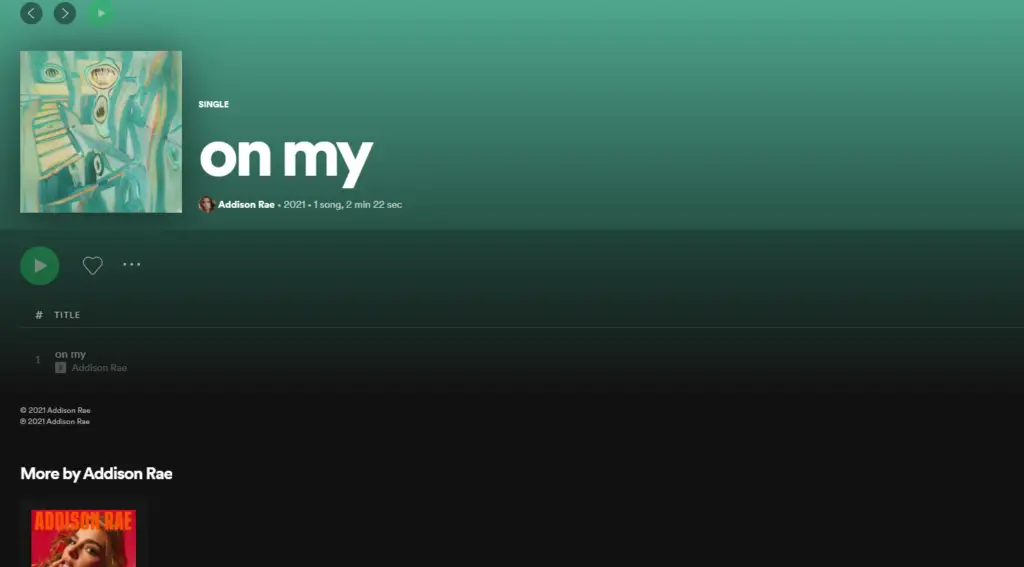 Let me quote some of the lyrics from this artist–who, by the way, is definitely NOT Addison Rae.
"Damn, she was ridin' and started farting/ I was like, what the ****, is you farting? / She said naw **** why you lying? / Then I seen drops coming out her *** / "
Ew.
This this a hack or just a Spotify error? At least someone caught it.
(Via Dexerto)