Spotify Canada By the End of the Year?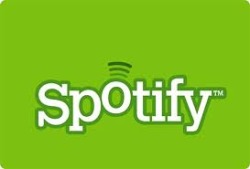 While there's no shortage of streaming music services available to Canadians–Astral Radio, Rdio, Slacker, Deezer, Mediazoic, Galaxie Mobile, ZIK, CBC Music–we still don't have (legal) access to Spotify, the service that's been getting tons of attention.
It's not for lack of will, either. Spotify executives have been negotiating hard with Canadian rightsholders to get the service launched here. It's just that it's been…difficult.
So what's the launch date? Still no clue, although I'm told that they want to be up and running before the end of the year. The Wall Street Journal seems to think so, anyway.
And this won't be the last service to launch, either. I know of at least one more product that will be available soon.
Are we approaching saturation when it comes to streaming services? Probably. But choice is a good thing for consumers. It's good for awareness, too. And ultimately, it'll be good for artists and rightsholders, too.
Read more about Canadian streaming services here.