Spotify is now selling concert tickets as an experiment
On Wednesday (August 10), Spotify unveiled a new website that allows users to buy concert tickets directly from Spotify instead of having to go to Ticketmaster and other sellers.
Seven bands are part of the rollout (Limbeck, Annie DiRusso, Crows, Dirty Honey, Tokimonsta, Four Years Strong, and Osees), all of which are making tickets available for gigs later this year. The site also allows you to browse through other events both past and future.
This is not a regular thing yet. In a statement, Spotify declared this to be a marketing experiment.
"At Spotify, we routinely test new products and ideas to improve our user experience. Some of those end up paving the path for our broader user experience and others serve only as important learnings. Tickets.spotify.com is our latest test. We have no further news to share on future plans at this time."
You can check out the new website here.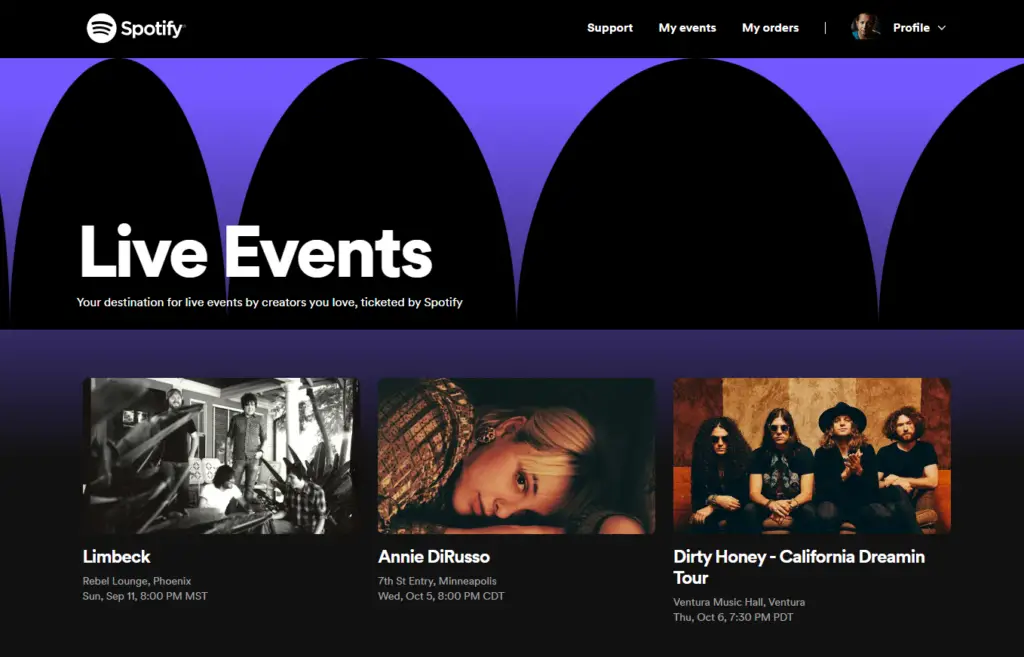 (Via Pitchfork)