Spotify Now Has 140 Million Users, Worth More Than the Entire US Music Industry and Still Isn't Profitable. In Fact, the Bleeding is Worse.
Spotify CEO Daniel Ek has confirmed that the company now has 140 million active users, up from 40 million from last year and 100 million since May 2014. Of that number, more than 50 million (estimates are about 55 million) are paid subscribers.
Revenue is up, too. Ad revenue popped by 50.3%. Music Business Worldwide says that puts things at around €294m or almost $370m CAD.
Those who know how to add up the numbers say that this gives Spotify a value of $8.3 billion USD, which means the company is worth more than the entire US music industry.
Despite this growth, it Spotify isn't turning a profit yet. In fact, losses have ballooned to $597 million USD, which is more than the total value of the terrestrial radio industry in some countries.
But Ek continues to double down and double down again in the hopes that the company will get there. Given that Spotify (and streaming in general) is now more important to record labels than physical sales, the whole enterprise is waaaaaaaay to big to fail.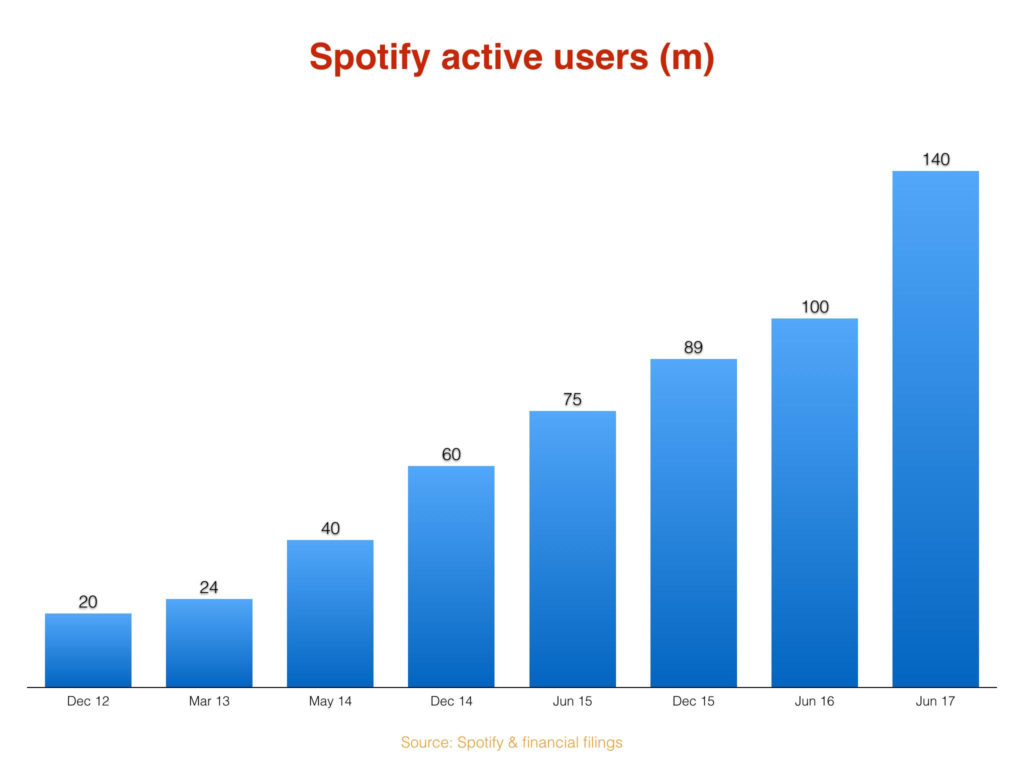 (Via MBW)