Spying on the Folk Music Ontario Conference 2014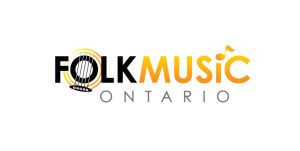 It took me a long time to wrap my head around why it was that when Dylan went electric his audience shunned him. As an accidental figurehead of the 60's protest movement, many came to see the decision as a sign that Dylan had become too good for 'the people'. See, folk music has always been intrinsically rooted in community. It is the music of the common man, written for him, by him and told through stories about particular places and particular people. Folk music is about tradition and giving a voice to those whose voices aren't typically heard.
Thankfully, those traditions proved to be alive and well when the 28th annual Folk Music Ontario Conference kicked off here in Toronto this past weekend. Bringing together more than 750 artists, delegates and industry personnel alike, the four-day event featured a wide array of official and private artist showcases, mentorship programming and keynote addresses, all of which strove to facilitate an environment conducive to listening, learning and community development.
Of all the conferences I have been to in this city, I have never had the pleasure of engaging with so many diversely talented artists on such a genuine level. Why is that? Well, for starters there is a certain proximity associated with FMO that you simply do not get elsewhere. From label reps and booking agents to artists of varied levels of experience, FMO is really an opportunity for individuals from all facets of the industry to coexist for a few days in a space where everyone is welcome.
Once again this year, the festival's shining component was its private showcase suites, which saw the hotel designate an entire floor specifically for this purpose. Individually hosted, each suite showcased a curated line-up of artists performing back-to-back 25-minute sets between 11pm and 3am both Friday and Saturday evenings. Coming off of the elevator, the hallway walls were plastered with posters indicating where each artist could be found. By midnight, the halls were packed with people bustling about in and out of rooms, looking to catch a glimpse of something special.
There was a certain charm about the whole thing; it isn't every day that one has the opportunity to sit at the feet of a burgeoning artist and watch them pour their guts out to a tiny room of breathless people. Witnessing the creation of a moment in which everyone in the room is immediately relevant to its outcome, was a truly singular experience.
Beyond the impact of the private showcases, this year's keynote address from NDP MP for Timmins-James Bay and folk singer-songwriter Charlie Angus during the SOCAN Reception was compelling to say the least. Though it took some time to fill the room, once Angus began to speak to our ability as a people to stand up and stand together in an effort to attain a brighter future, he had the audience in the palm of his hand. Most spectacular was his ability to engage the crowd not as a current member of the House of Commons but as a comrade and as a fellow musician. He spoke warmly about the origins of folk music here in Canada and about its continued significance as a vehicle for expressing the plight of the everyday working man.
Folk music, not unlike the blues, has always been the music of the people. Built upon the broken backs of common individuals whose stories, however lackluster and unpopular, have become the fabric from which we as Canadians each were cut. As a largely self-reliant body, Folk Music Ontario continues to do a remarkable job of shaping the kind of event that both enables and encourages artists performing genres as diverse as traditional folk and bluegrass to country and world-roots music, to come together to share experiences and create moments that can only exist deep into the night. FMO has also done a commendable job of ridding itself of that awful air of superiority that tends to develop at these kinds of conferences. Whether that is due to the casual, hospitable atmosphere they have set in place and which has been known to spark spontaneous jam sessions in the hotel lobby or the sheer fortitude of the folk music community as a whole, either way it was a breath of fresh air in what can sometimes be a rather stuffy industry.