Statistics Say That the Most Successful Canadian Band EVER Is…
I once heard the Tragically Hip described as "Canada's house band." That sounded good, but was there a way to prove that?
The10And3 is a website that does statistical analyses of all things Canadian. They took a look at a number of metrics–chart success, longevity, album breadth–and came to the conclusion that the Hip is this country's most successful band ever. Yeah, there are solo artists who have done better, but when it comes to a group, no one has a higher aggregate score than the Hip–even Rush. Here are their charts: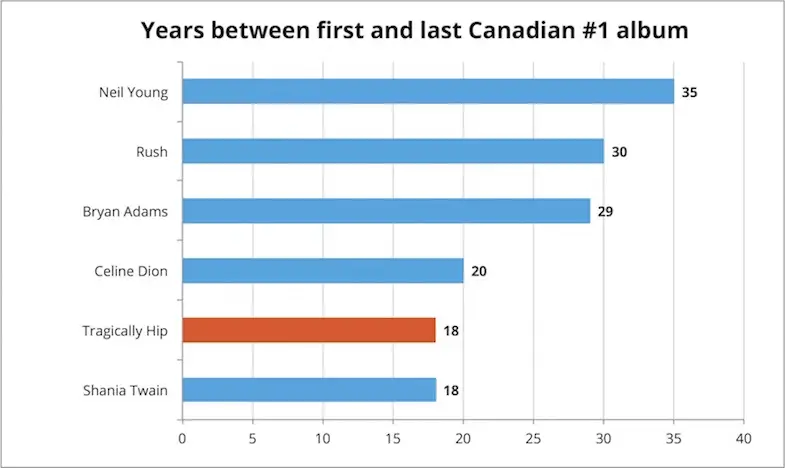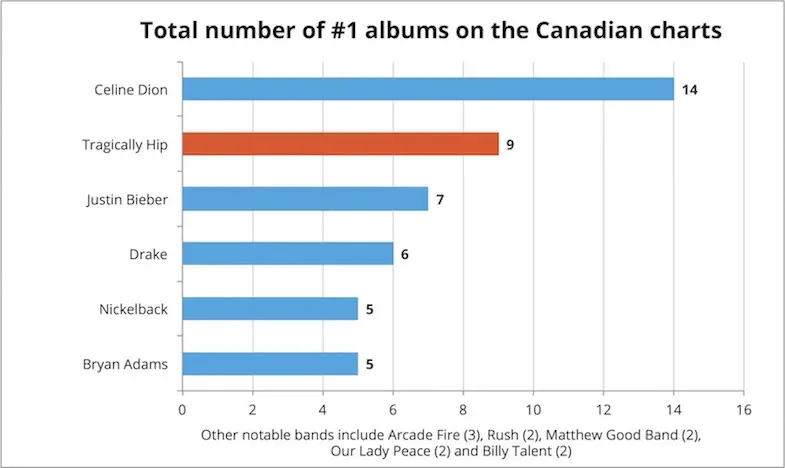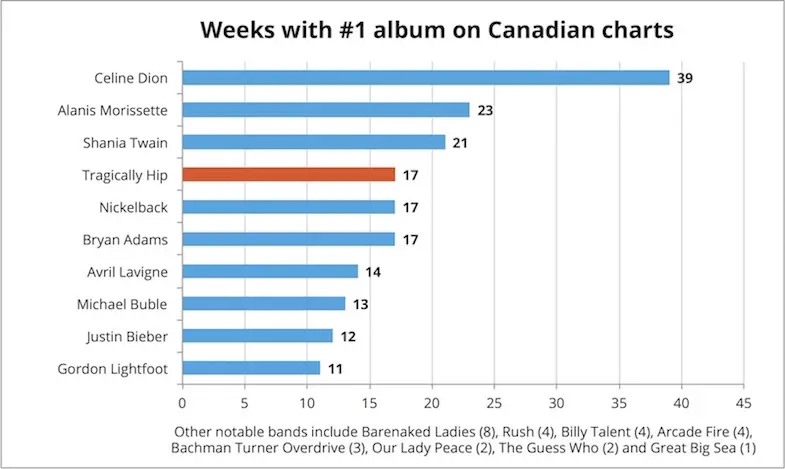 The full analysis can be found here.