Steve Jobs Resigns; Freakout Begins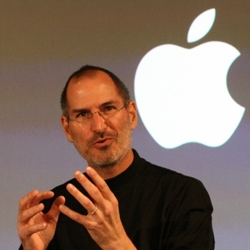 I've seldom read a more ominous opening sentence of a resignation letter:
I have always said if there ever came a day when I could no longer meet my duties and expectations as APPLE's CEO, I would be the first to let you know. Unfortunately, that day has come.
I hereby resign as CEO of APPLE. I would like to serve, if the Board sees fit, as Chairman of the Board, director and Apple employee.
My first thought was "Wow.  He must be really, really sick.  I mean, how many people survive pancreatic cancer?"
Steve hasn't been well since at least 2004, the year he was diagnosed with a pancreatic neuroendrocrine tumour, a rare form of cancer (roughly 5% of diagnoses) that is more easily treatable than other forms of pancreatic cancer.  While Patrick Swayze and Luciano Pavarotti were killed by the disease, their cancers were of a different sort and only discovered after the cancer has spread to other parts of their bodies.
Some people surviIt was also the reason Steve underwent that hush-hush liver transplant in 2009. Obviously, something had metastasized.  A new liver was a longshot treatment, but was worth the risk. 
All transplant patients require immunosuppressent drugs, which prevents the body from rejecting the new organ.  At the same time, though, those same drugs open to the body to infection and to reoccurence of the original cancer.  
Whatever the reason behind Steve's sudden (well, at least to the outside world) resignation, the markets have freaked out.  After all, Steve is as close as a CEO gets to being a rock star.  Check out Apple's stock price in the after-hours market in the hours after the news broke.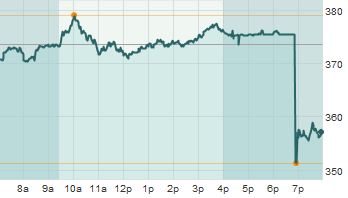 Given the aura around Steve Jobs' leadership and vision, this is completely expected and understandable.  But it will pass.
People like Tim Cook (the new CEO) and his team have been running much of Apple since 2004.  Given the length of R&D and product cycles, Apple is already working on new devices that won't appear in stores for 18 months or two years.  Between Cook and designer Jonathan Ives, Apple is in good hands.
Meanwhile, everyone wishes the best for Steve.